After drooling at my friends' blogs for the longest time over Sango burger, my husband and I finally had our chance to try it.
We visited their branch in Makati, at the Creekside mall, along Amorsolo St.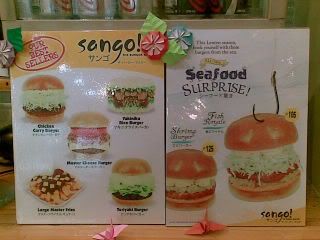 We decided to order two of the bestsellers and their basic burger just so we could really get to taste what the rave is all about.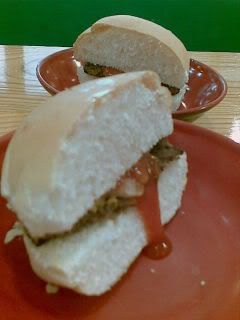 And if there is one of those times that I regret not having brought my digital camera, this has got to be one of them, because my photos don't quite give justice to Sango burger, truly the master burger of them all!

Don't just sit there and stare at the photos.... Try Sango burger now and know what the rave is all about.