If there is one dining place whose mere mention of the name brings a wide smile to my hubby's face, it is Yoshinoya. We had dinner here tonight after hours of digging into the CD softwares on sale at Greenhills.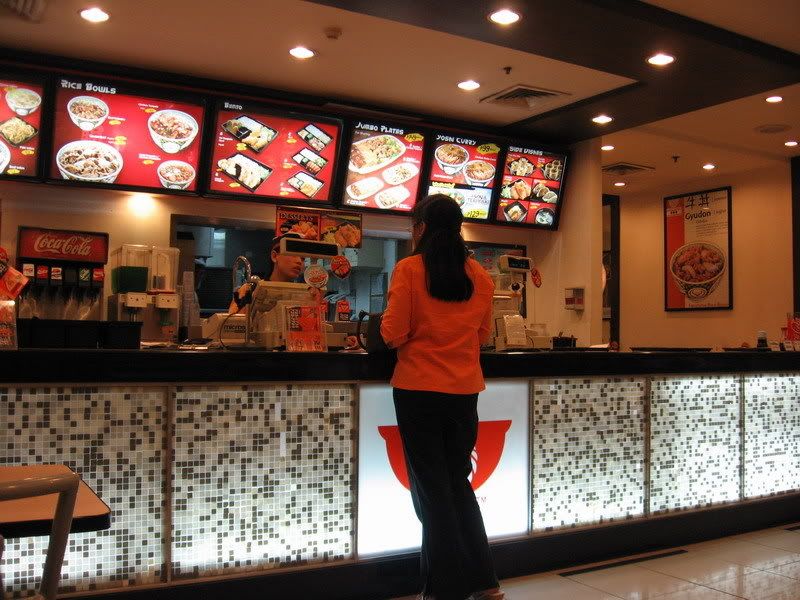 They have a friendly food crew and their service is fast. I give them credit for that.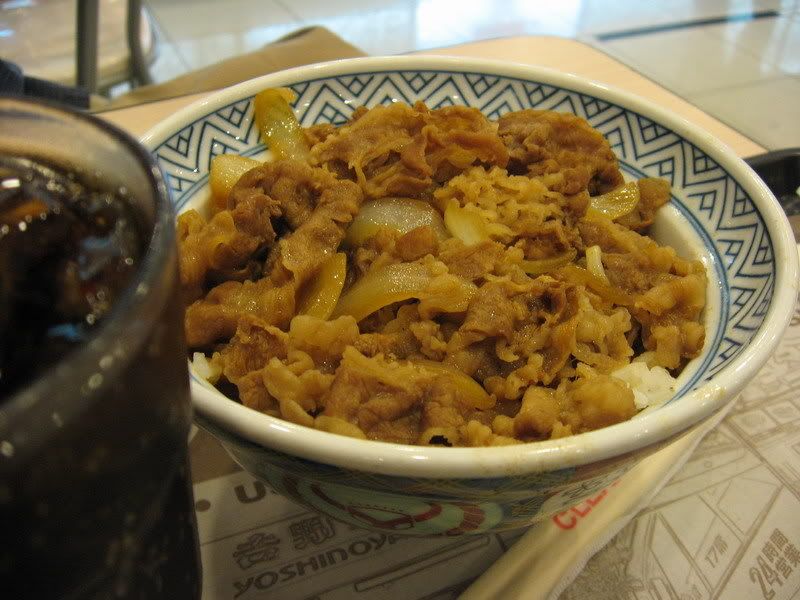 This is my husband's all time favorite at Yoshinoya. The Gyudon. It always has to be the large size for him.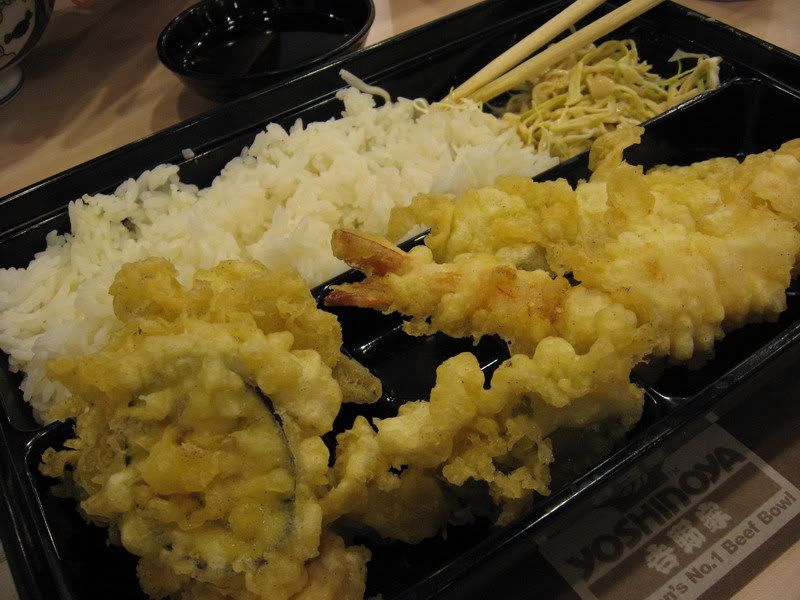 And this is my usual at Yoshinoya. Their 3-piece tempura bento. It comes with side items like the vegetable tempura and the coleslaw (?). It is not the best tempura around but this is the only thing on their menu I have tried that I liked.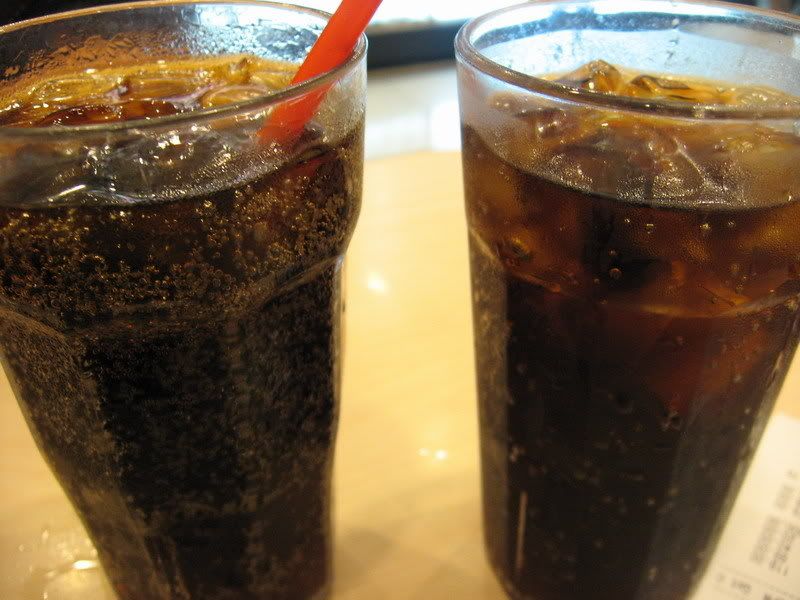 They offer both bottomless sodas and single serve sodas. Mon orders the bottomless and I order the single serve. I like that they refill fast though you have to approach the counter to ask for one. How can the crew tell if you are faking a refill? They use a different glass for bottomless orders. Can you tell the difference from the photo?