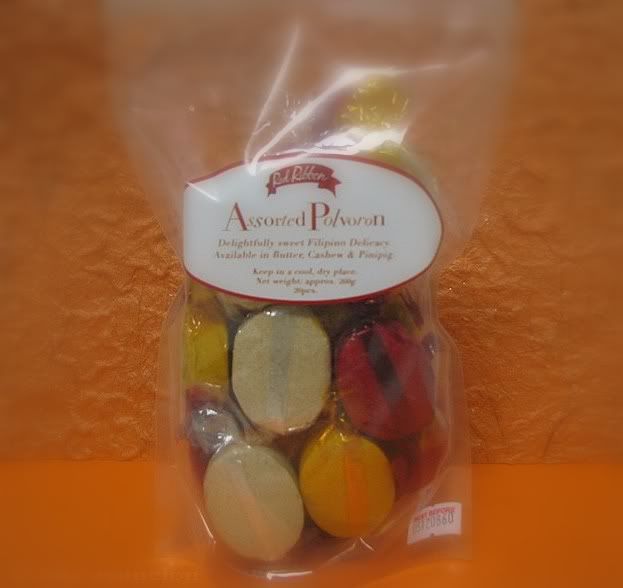 I have always loved Goldilock's polvoron, specially the ones with pinipig. And when I saw that Red Ribbon makes them now, too, I immediately got curious and wanted to try.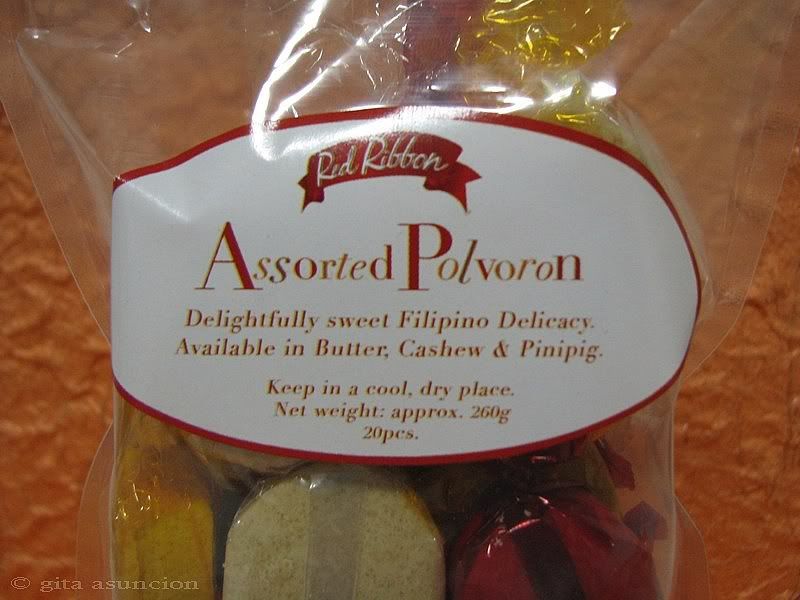 I got a pack of assorted polvorons so I could taste all the different varieties.
There were three varieties available...
plain (left), pinipig (center) and cashew (right)