It was a very early dinner for a special day last February 24. It had been a very long day with our families so Mon and I just wanted to get away and be by ourselves yet be home early and rest.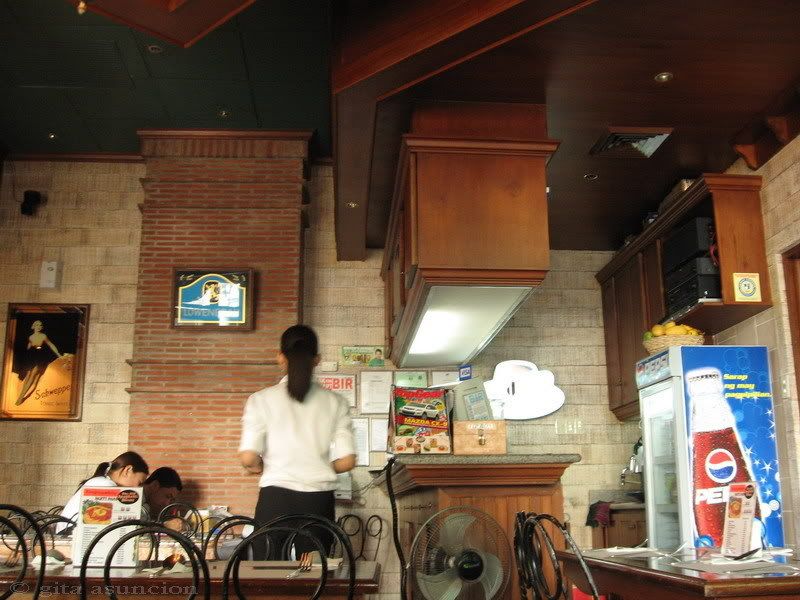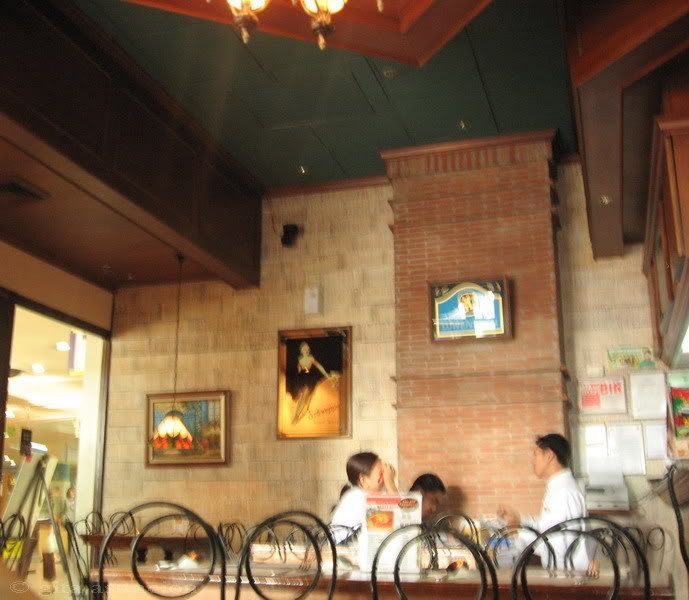 We headed off to Festival Mall in Alabang to try The Old Spaghetti House. The place is just small but cozy. They have several tables outside for those who want to enjoy their food outdoors. I wouldn't wanna do that in a tropical country like ours, though.

My major blunder that night was my main course.... why didn't I order pasta! It is a pasta house afterall! Silly silly me... I ended up getting envious with Mon's Sun Dried Tomatoes and Pesto with Grilled Chicken strips. It was good. Really good. I had their Baked U.S. Spareribs which wasn't really bad, but i can't say it was anything out of the ordinary.
But the desserts truly saved the day for me! I had the Mud Pie and Mon had the Chocolate Truffle Pie. They were both heavenly! But I enjoyed my Mud Pie immensely. I think I will come back for seconds if only to have another slice of this.
(Mud pie on the left; Chocolate Truffle Pie on the right)