Every box like this holds something special inside. It holds something sweet... something fresh... something heavenly... And this box is no different.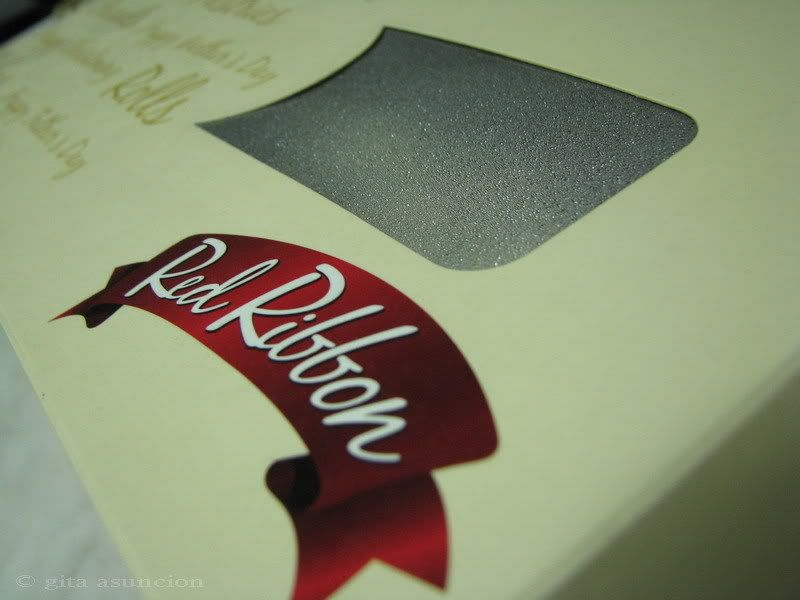 Each box comes with a Best Before stamp to make sure you are getting only the freshest and 'moist-est' deal.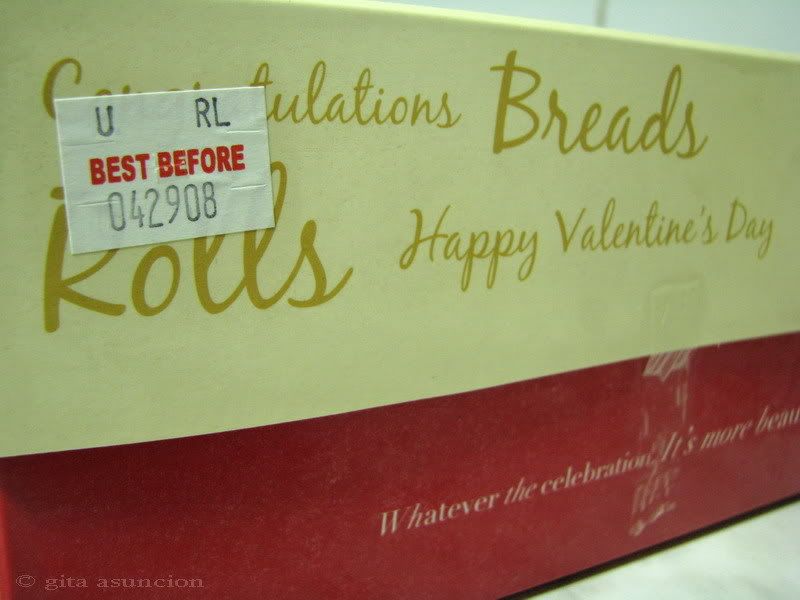 And the deal I got was this half Ube Macapuno Roll that is just so yummy! It never fails to catch my eye because of its color, and it never fails to satisfy. It is made of the classic chiffon cake in ube, bathed in ube crumbs and filled with creamy macapuno, all in a roll... then topped with these cream tufts that Red Ribbon has mastered the art of... this is a sure winner!

Slice after slice after slice... I never get tired of this. Who does??!