It has been quite a while since Mon and I visited Burger King. And when we passed by their Mall of Asia branch one Friday, we decided to dine in, hoping for a good eat.
The interior was bright and inviting. I was glad to see that the tables weren't crowded and the whole area wasn't cramped. There were a lot of wi-fi users seated in the farthest tables enjoying their meal and techie time.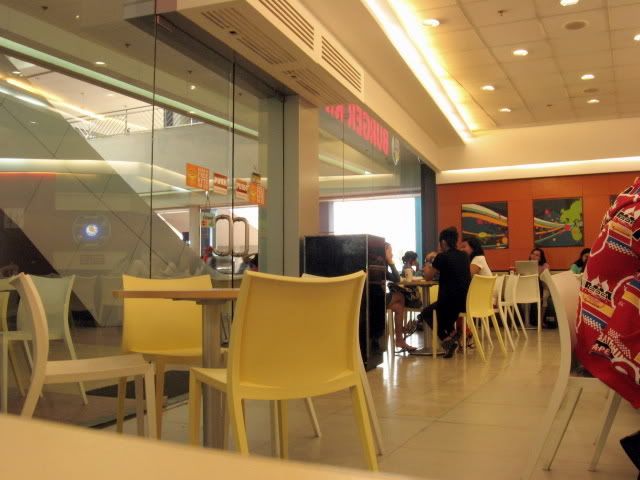 And so we ordered... we were disappointed to find out that they don't offer bottomless drinks anymore. We used to choose BK over the rest of the burger chains precisely because of this offer.
And then our food came.....

Finally, the taste... we used to love its grilled taste and juiciness., but there just wasn't much in it. To me, there was nothing special. I don't mind paying much for food as long as I get my money's worth.