Cadbury is one of the locally available brands of chocolate candy that I love. It has the right amount of chocolate-y-ness and creaminess that it truly melts in your mouth and fingertips.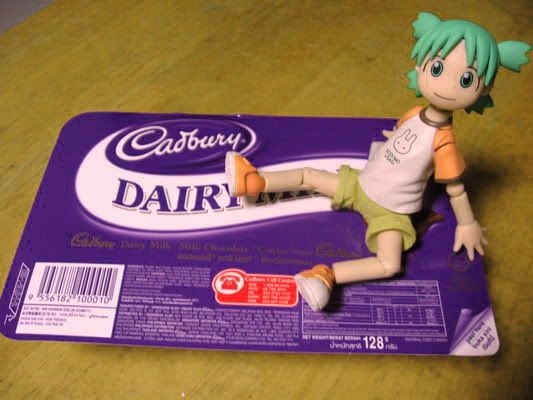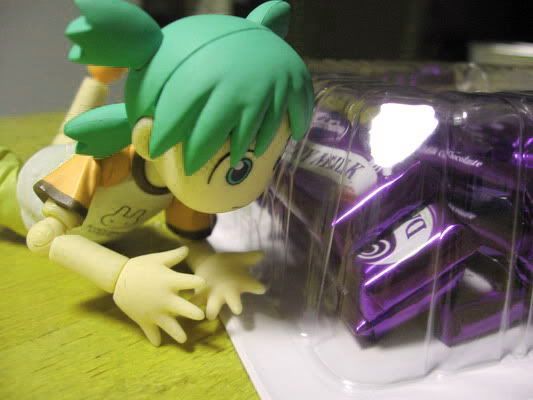 I was glad to see this box of dairy milk bars.... small and bite sized.... each fun sized bar stays fresh because it is individually wrapped.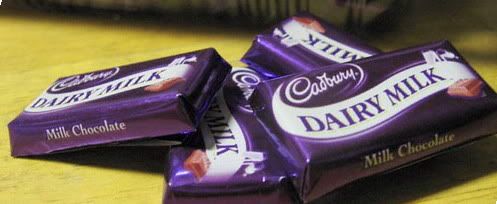 Even Yotsuba couldn't resist!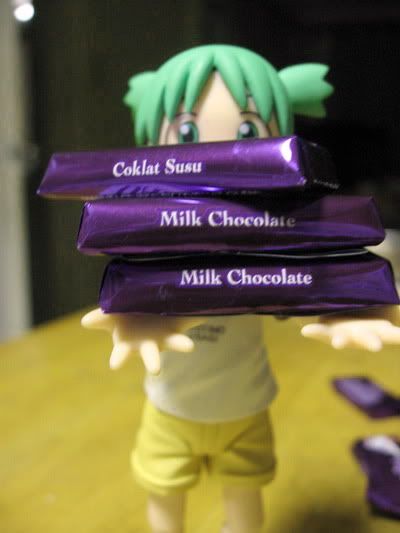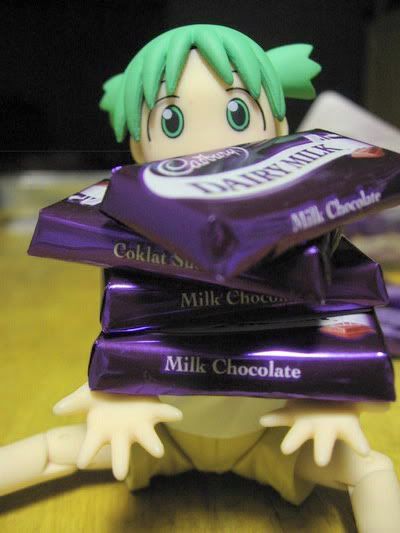 This packaging will give Hershey's kisses a good competition.