Round things for the new year to let the moolah in! This chocolate candy tray is another special treasure we got last Christmas. Anything Cadbury is a treat for us. We just love the way its chocolate melts in the mouth, creamy and smooth.

Bite into each ball and be surprised with either a whole almond, brazil nut, hazelnut or raisin covered and enrobed in thick dairy milk chocolate! Only Cadbury can make it this good!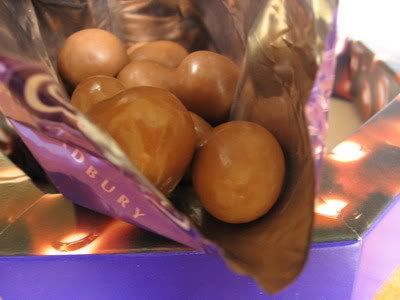 Ah, Cadbury, truly a chocolate lover's one true love.