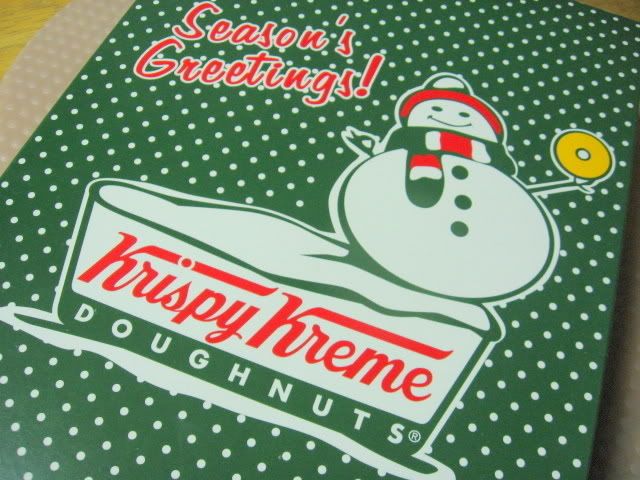 The holiday season of 2008 is probably the most busy one I have ever had in my life to date with almost 20 balikbayan guests over for the holidays, plus a golden wedding anniversary to prepare for my inlaws!

Everyday was like a celebration cum family reunion! My blogging and flickr-ing had to take a backseat for a while, thus this very much delayed Yuletide greetings for everyone! But like they say, it is still way better to be late than never.

So to all my blogging friends and guests whom I have missed so much, a belated but nevertheless heartfully felt Merry Christmas and may we all have a blessed new year ahead!

And yes, despite our busy schedule, we made sure a drive-thru at Krispy Kreme wasn't missed.