Krispy Kreme comes up with new creations every now and then. And they're fun to try. Last year, Caramel Apple Pie was one of them.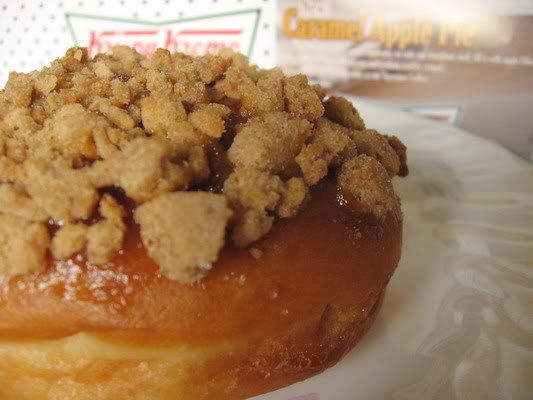 The KK donut was supposed to be filled with apple pie filling and topped with caramel kreme and graham cracker crunch. Although it tasted alright, there was just too little filling, and there was just no crunch at the topping...

But we tried it for the fun of it. Still, nothing beats their original glazed donuts.