Whenever I go malling at Market Market, there is always a long line at this Hongkong Style Noodle booth. I have always been curious as to how deelish it is. I finally got my chance last week when, for the first time, the line was short so I didn't waste any time .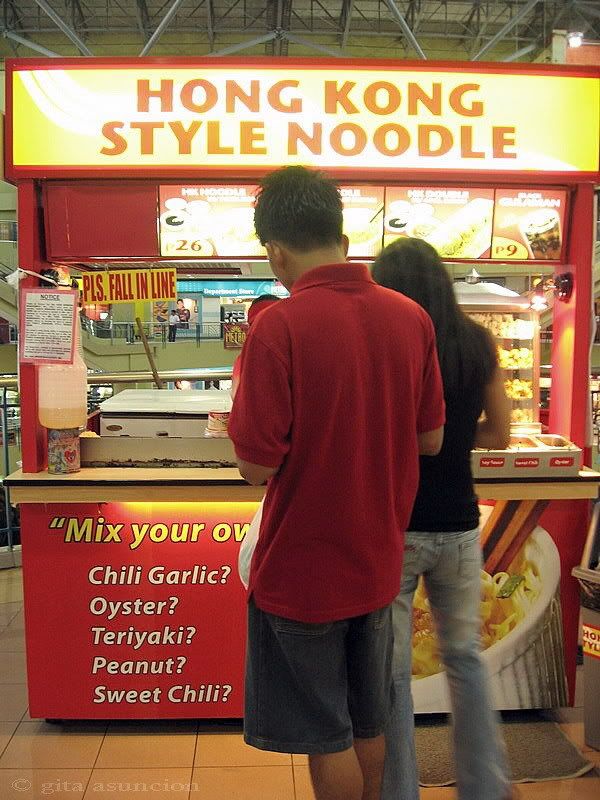 The noodles with some toge and leeks are prepared and pre-measured to fit in the tubs. The noodles are then stir-fried until well done and served.

You get two pieces of either pork or beef siomai with your noodles.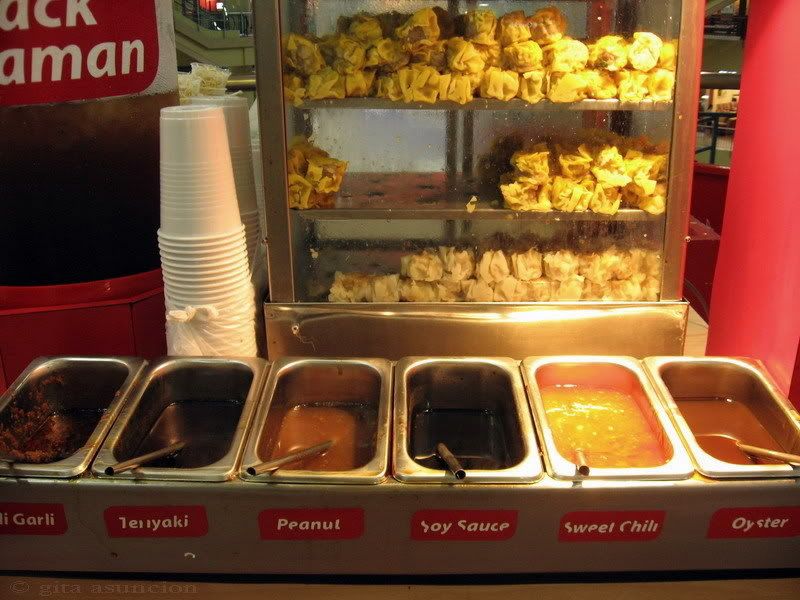 And the best part comes last when you get to choose the sauces for your noodles. With six kinds to choose from, it may be quite challenging for some, but daunting for others to mix and match. Me, I was excited at the idea of making the sauce according to my own taste.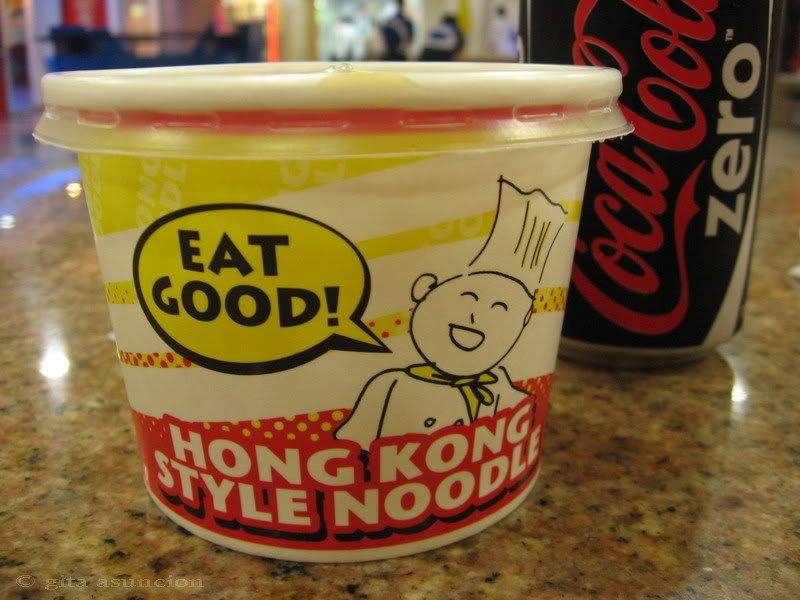 Mon wanted his noodles hot and spicy, I want mine saltysweet... Yum!

Reasonably priced... Delicious... Hot and freshly prepared...