It was not easy to find. The Saint Gabbie's booth. It was just a small chiller with several shelves occupying a small area on the second floor of Market Market, by the escalator.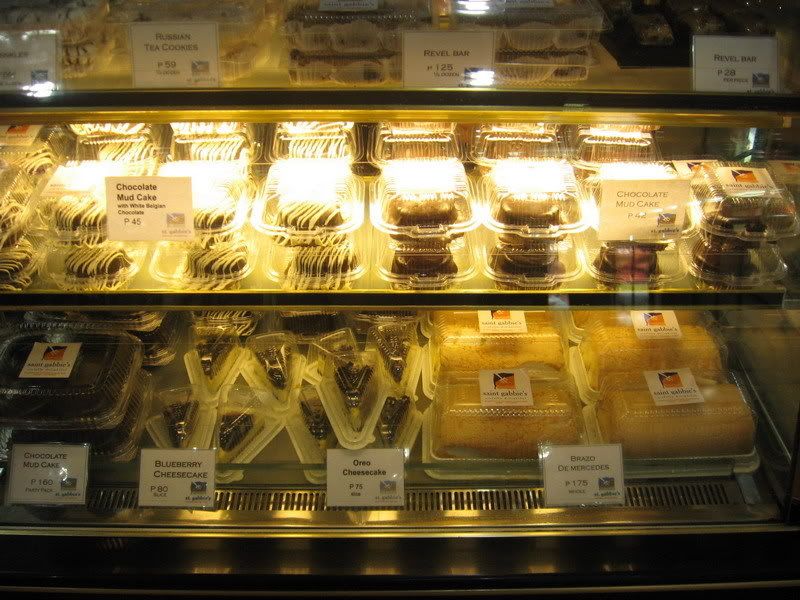 But, with a lot of will power, I found it! I just had to, after reading all those raves about their chocolate mud cake. I just knew I had to try it. I was suprised to see that there were other sinfully delicious-looking treats to choose from! It took me a while to take my pick.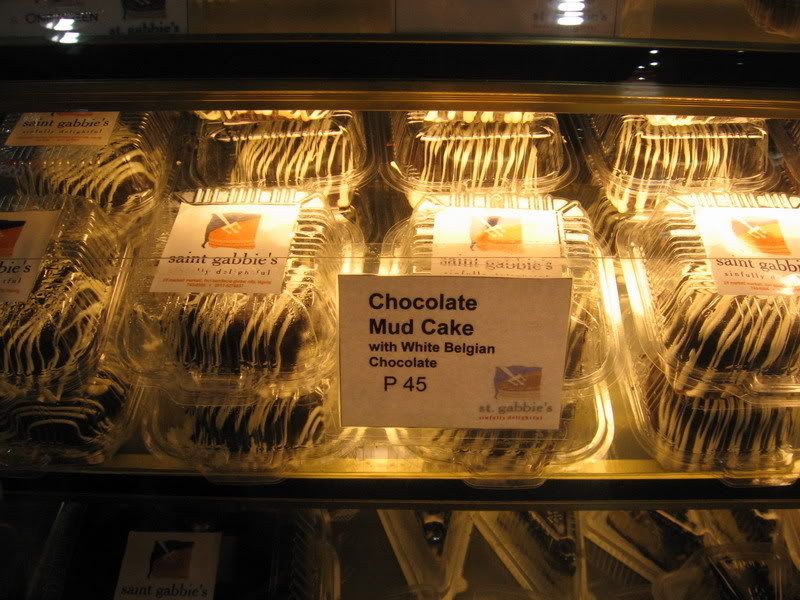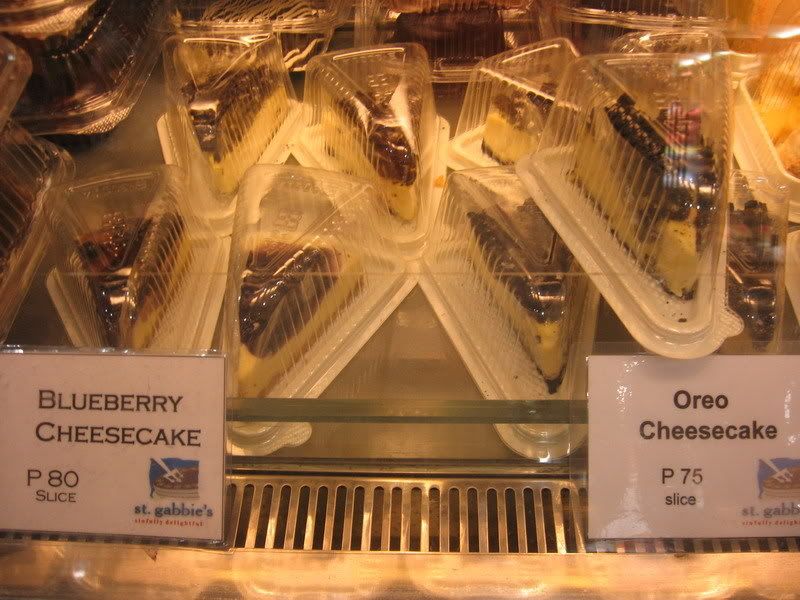 I still went for their bestseller, the Chocolate Mud Pie. I would just have to go back some other time to try the rest of the sweet treats.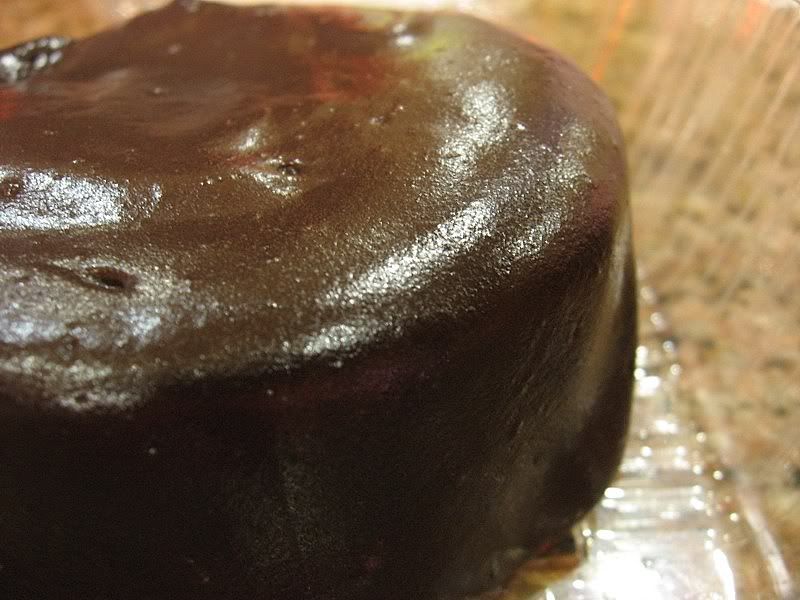 ... and meeting it face to face, at last...

And now the best part... for P42 bucks, this wasn't bad at all! It was definitely moist... super soft... though a bit too sugary for me. (No wonder they come in such small slices!) I was barely at my last bite yet I felt like my glucose level was running high already! Hahaha... But I love its chocolatey-ness.