No more sifting... no more measuring... no more eggs... no more need for syrup! Yes, Magnolia has made pancake making a breeze. True to what is written on its box, one really just needs to water to make great breakfast pancakes!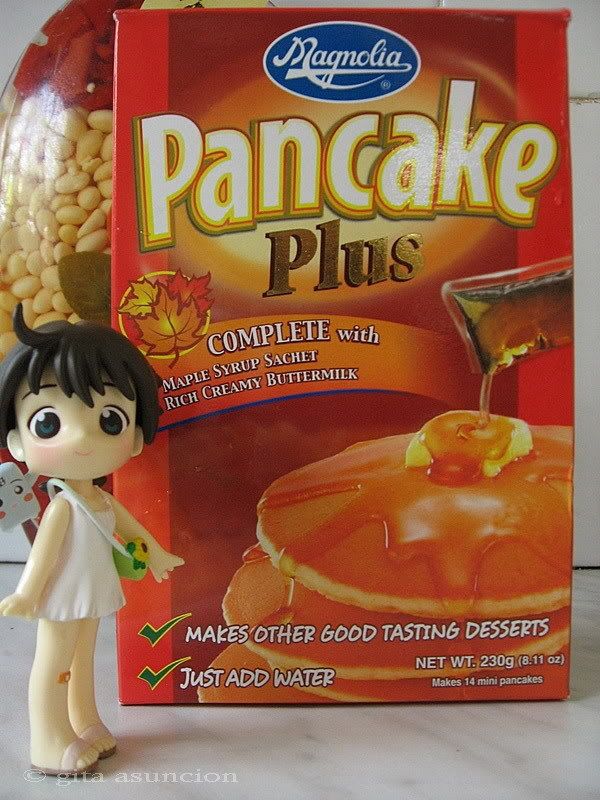 It is as nutritious as any other pancake with even simpler instructions that even a child can follow.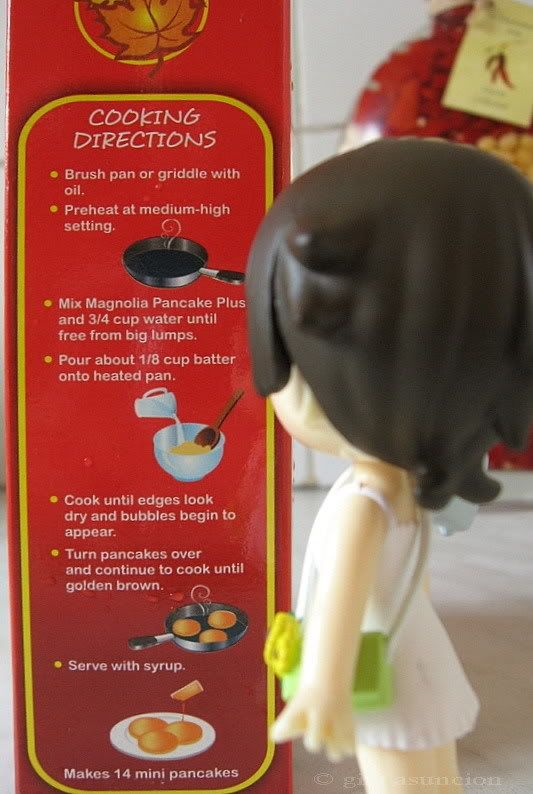 The package comes with perfectly measured powder mixture and its own maple syrup! No need to buy a separate bottle of maple syrup for just one morning's breakfast.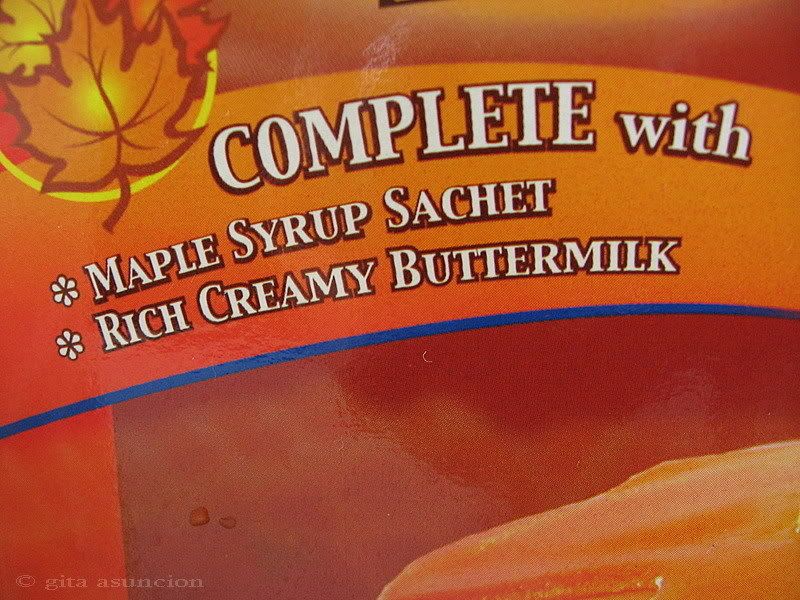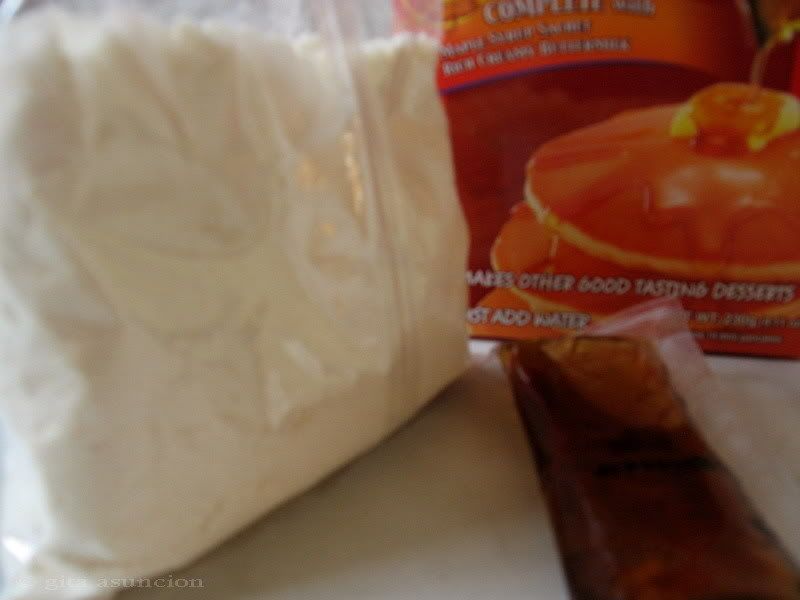 Simply dissolve the powder mixture in a bowl and voila! You're all set to go.... once the lumps are gone.
Watch how your pancakes turn from this to this... perfectly cooked to your desired browness.
It is one of my favorite breakfast treats now. It is perfect for people (like me) who want their pancakes fast, easy, complete and delicious.