I was never really fond of taking vitamins ever. It was just a ritual for me when I was young, that I had to take some supplements everyday. This was until I learned about Fern C, a new Vitamin C preparation that is out in the market this year.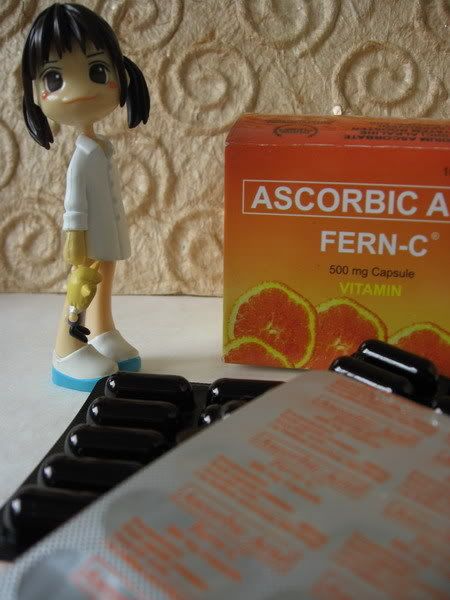 A lady dentist friend, who was selling it and part of the networking, introduced me to Fern C, promoting all the neat stuff about it... about how effective it is in increasing one's immune system, about how it prevents colds and flu, how it promotes wound healing, and a whole gamut of other positive things about it.

Since she was a dear friend, I didn't want to turn her down so I bought from her, much to my skepticism. And to my suprise, Fern C really worked! It does! I had colds at that time so I took Fern C like she told me. And I was really amazed that my colds was gone in no time! Plus, I did feel a lot stronger. No kidding! I wasn't expecting it to work, but it did!

Fern C (Sodium Ascorbate) comes in a box of 100 or a tile of 10 capsules. It is a white tasteless powder in a dark brown capsule. You may drink it like a regular capsule or dissolve it in any drink for your kids. It boasts of being non-acidic, thus, it doesn't cause any abdominal discomfort.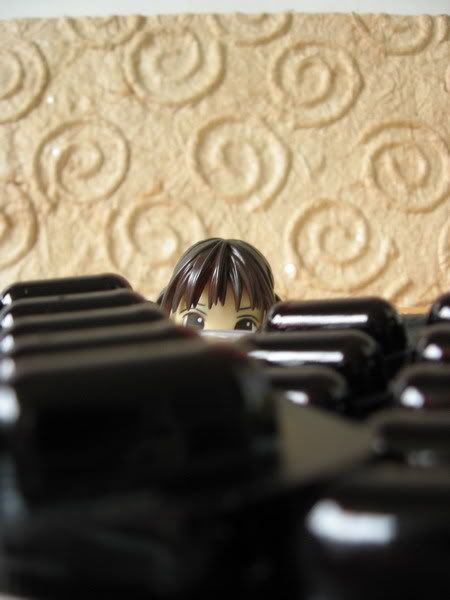 Now, everyone in my family, from the oldest to the youngest, takes Fern C daily. No, I am not part of the network and I am not selling, and this is not a paid blog. But I had to talk about Fern C if only to promote how good a product it is. And it really is!