They are called breadbites. 6-inch breadsticks with cheese filling and more. It comes in different flavors: chicken mushroom pesto, bacon cheeseburger, garlic tomato, plain cheese and pepperoni mushroom melt! I tried one and I loved it.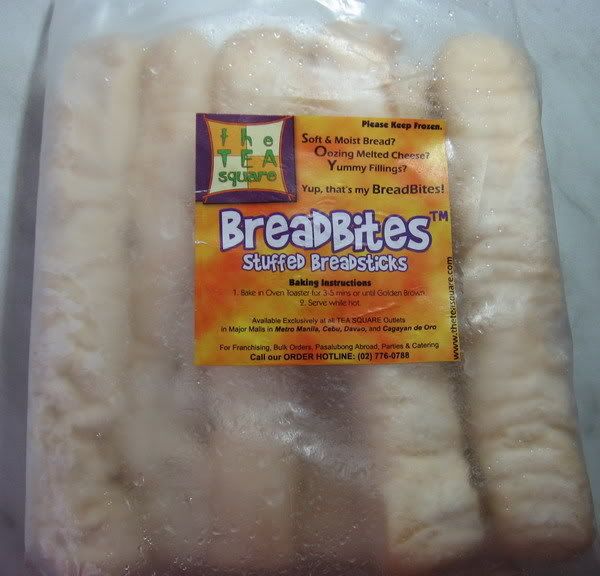 I got myself a frozen pack of ten in assorted flavors so my husband and I could try them all. The breadsticks are so cutely color-dotted according to flavor.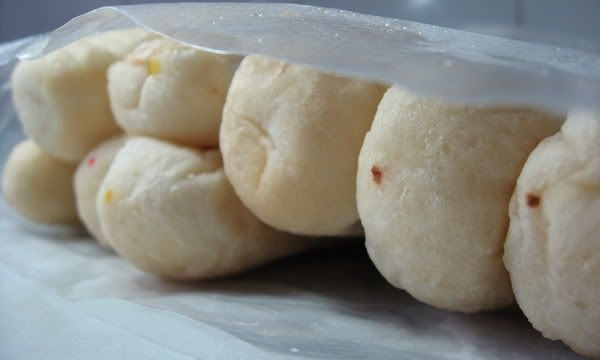 Just plop them into your oventoaster for 3 to 5 minutes until they turn golden brown and you've got yourself one delicious snack to go with your favorite drink! It is crispy on the outside and chewy tasty on the inside! Yummy!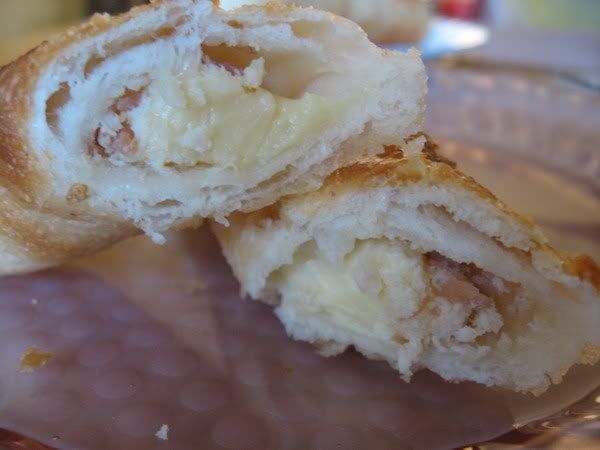 Breadbites are sold at the TEA square booths inside malls around the Metro.