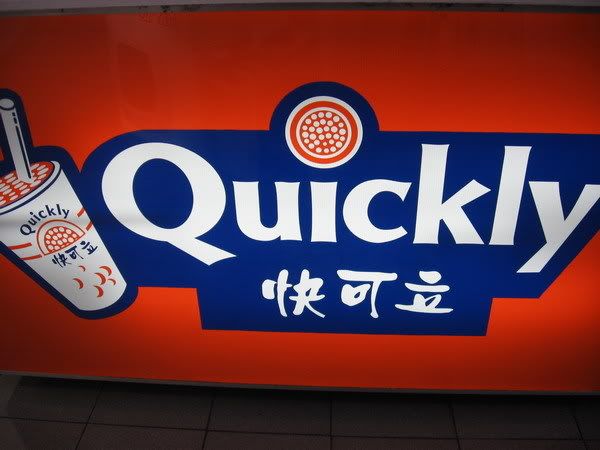 We have seen the emergence of a lot of pearl milk tea brands around the Metro these past few years. And this brand is one of the earliest I have seen.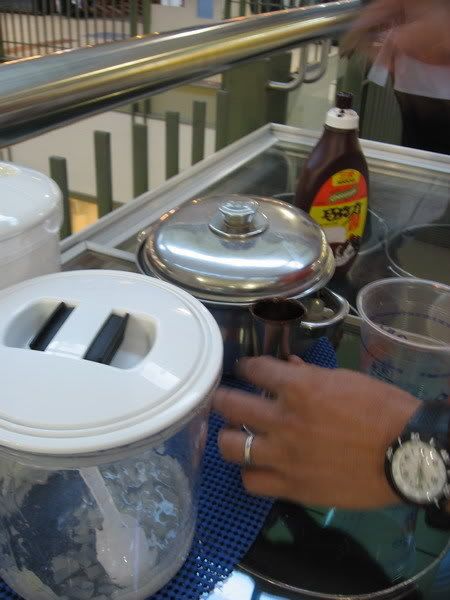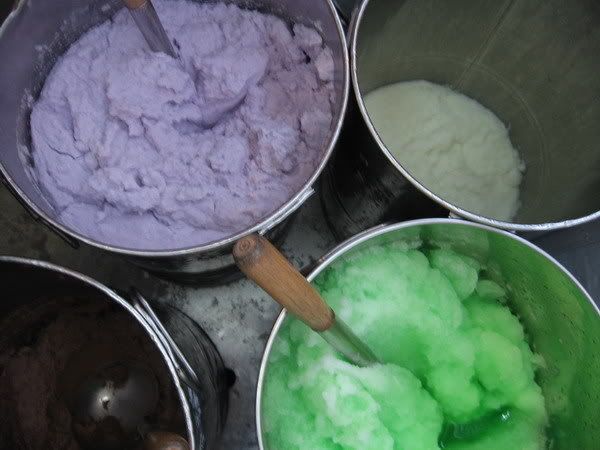 I got to watch how my cool drink was being prepared. The four canisters here are the base flavors, I think. They are the milk teas in finely crushed ice form. The add-ons (chocolate syrup, nata de coco, sago and sugar water or honey) are measured and blended in.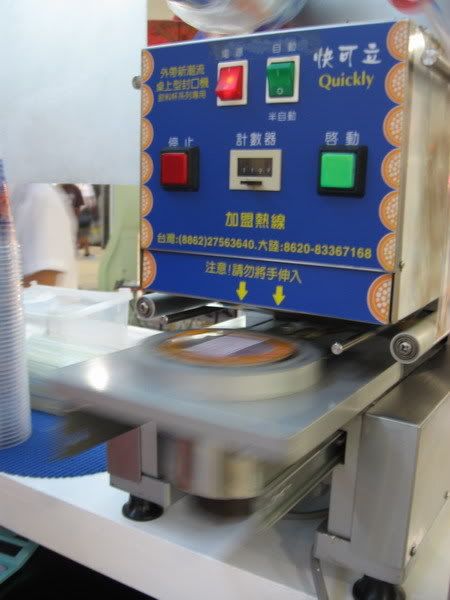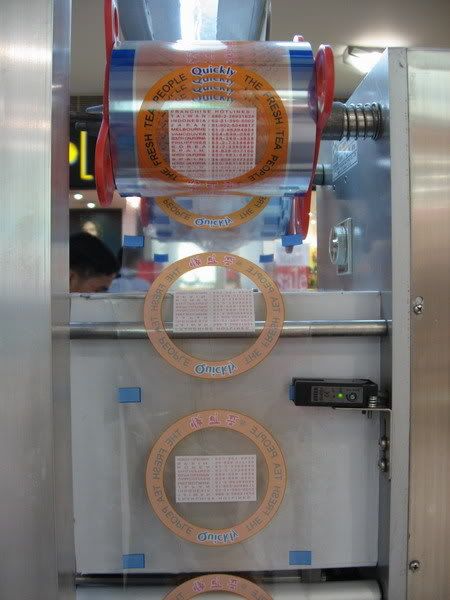 Pop goes your drink into this magic machine for that final touch... the mixing and the sealing. Stick in a big fat straw and off you go!