It is a small Persian restaurant here in the south, along Dona Soledad Avenue in Better Living Subdivision. Hearing so much good feedback about it, Mon and I decided to check it out for oursleves one night.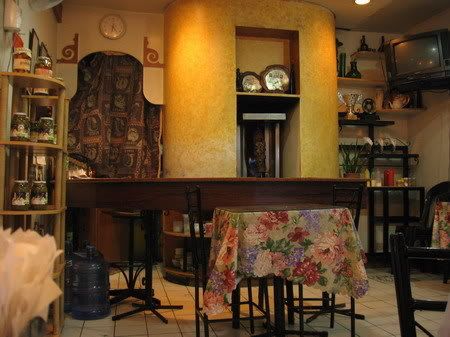 It is as small as it looks from the outside. I can count only about 4-5 small tables-for-two inside. The interiors weren't really all that Persian in motif.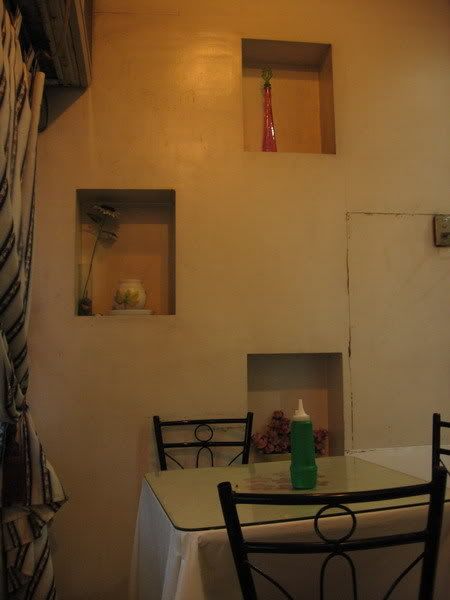 We picked the farthest table by the window. More knick-knacks brighten up the walls.
The soup and the salad were the side dishes that came with our dish. The soup was tasty. Beef stock with herbs and spices. The salad was fresh cuts of tomato, onions and cucumber.

We ordered their Beef Biryani (left foto) which came with the side dishes. We wanted to try their Lamb dishes but unfortunately for us, they didnt have lamb that night. It is this tall mound of 'orange saffron' rice with large chunks of beef inside, seasoned and cooked the Persian way. We also had the Tomato Beef Onion Dish (right foto) which Mon enjoyed more than the Biryani.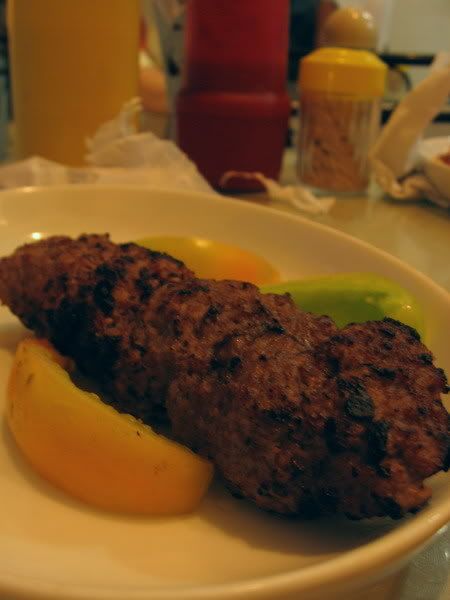 We also tried their Beef Kebab. This was their version of barbecue save for the skewers. Plus, the beef is ground and seasoned, then molded to shape like so. This one, I liked.
We can't leave this restaurant without bringing home their famous Shawarma which I must say is one of the better tasting I have tried.
All in all, it was a good eat. Not the best but good. A bit pricey too, I think. But maybe we will come back for seconds, though not real soon.