He is our friendly neighborhood magtataho. Although he no longer lugs his taho canisters on his shoulders the way I remember magtatahos did when I was younger, (since he now has his trike), he still calls out that same tune "Tahooooooo! Tahooooooo!" for the whole neighborhood to hear.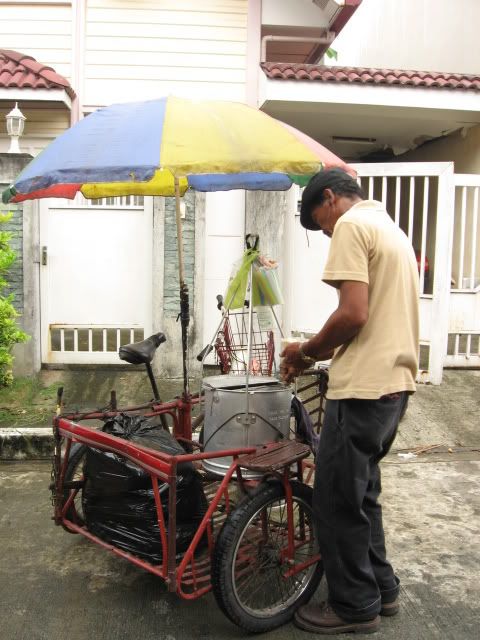 The taho, the arnibal and the sago.

Watch as your glass is filled up with these fine ingredients into one deliciously sweet delight that helps perk up our Sunday mornings.
I have tried new concoctions of the taho in restaurants. But I would say, nothing beats the old fashioned taho.