No one makes caldereta better than my Mom. Her very own style is simple, with the simplest ingredients, but really big in taste.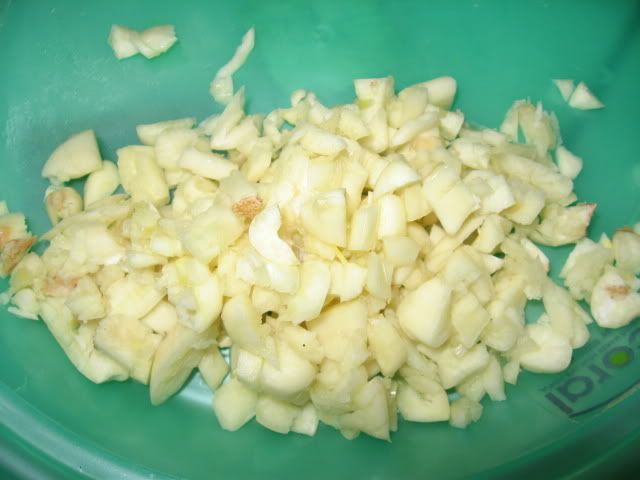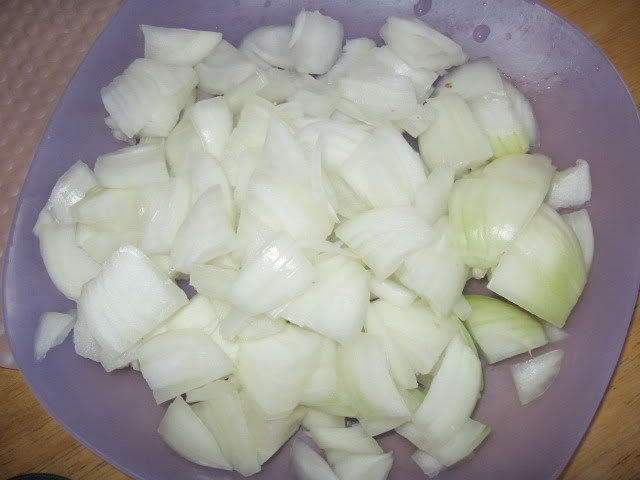 The ingredients cannot get any simpler than these, garlic and onions. But lots and lots of them! The more, the merrier, indeed.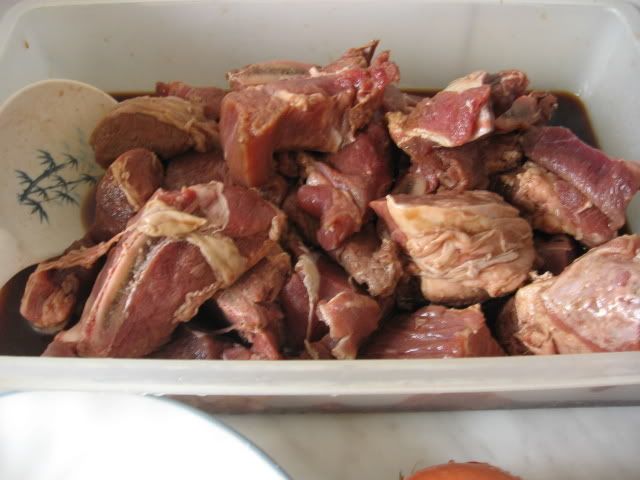 Of course the main ingredient would be your choice cut of beef. I personally prefer beef ribs. I add in some cut brisket to add more meat to the dish. The meat is marinated in some soy sauce and a little vinegar for about 30 mins.


Then, the cooking starts. Simply saute the huge mounds of garlic and onions in butter or margarine. Then add the chunks of beef into the pot and saute some more until you brown the meat.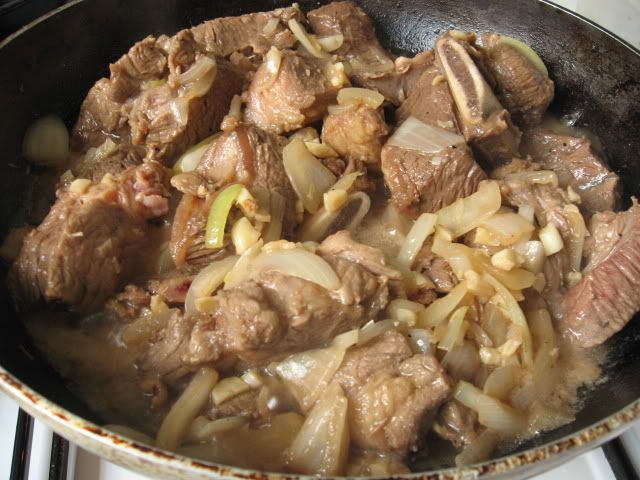 It should look like this at this point. Add, then, enough water to cover the dish and simmer until the meat is tender, really tender.

By the time the meat is tender and almost falling off the bone, the sauce would have been reduced and thickened. Add then a small can of liver spread for more flavor and texture. (Pound liver is actually preferred.)

And still, a few minutes before turning of the heat, grated cheese (I use Magnolia Quickmelt Cheese) is added. It should thicken the sauce even more and add extra creaminess to the dish.

The last thing added would be the siling labuyo to give the Caldereta that kick. Add as much sili as you want depending on how hot you want it to be.
I am proud of my Mom's Caldereta. No carrots, no potatotes, no olives, no tomato sauce, but hers is the best I have tried. Until now, my version pales in comparison to hers, but I believe I am slowly perfecting her art of Caldereta.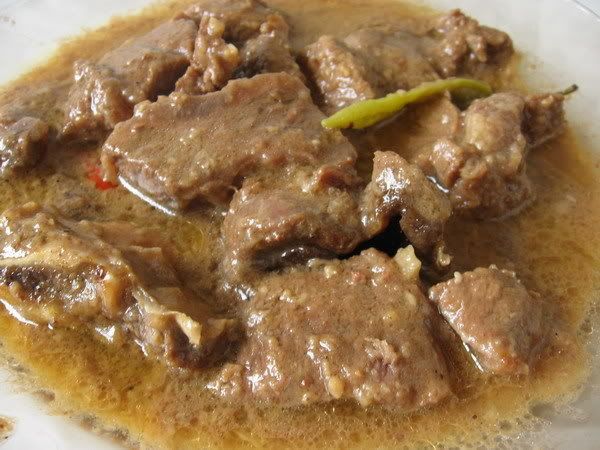 I never eat Caldereta cooked any other way. Try it. You will know what I mean.