It has been quite some time since Mon and I had Yellow Cab Pizza. We decided to check out the Dona Soledad Branch in Paranaque the other night.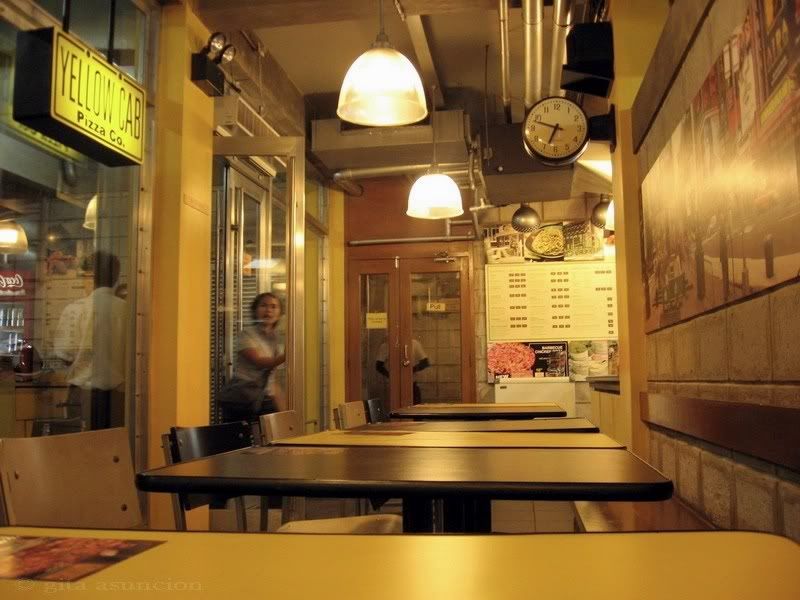 Self-service... Fast...Friendly. Not bad.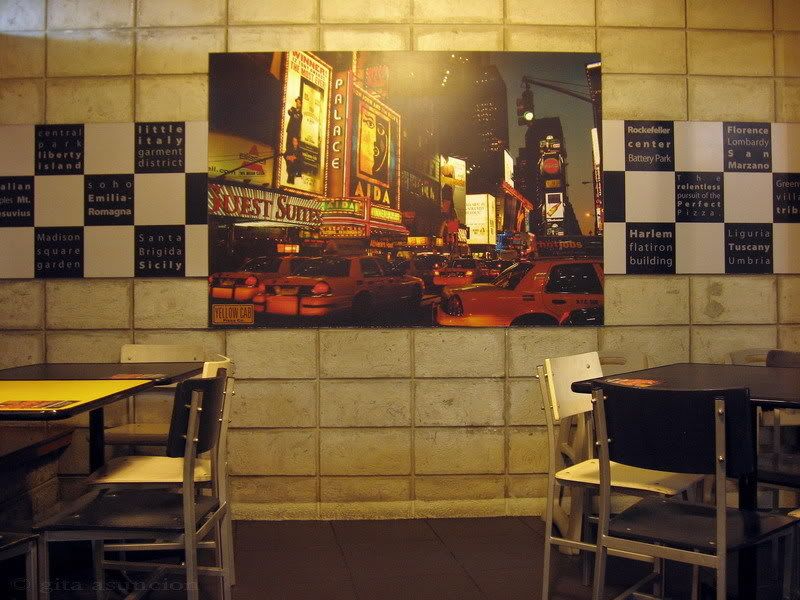 The place is still well-lit and inviting with cool interiors.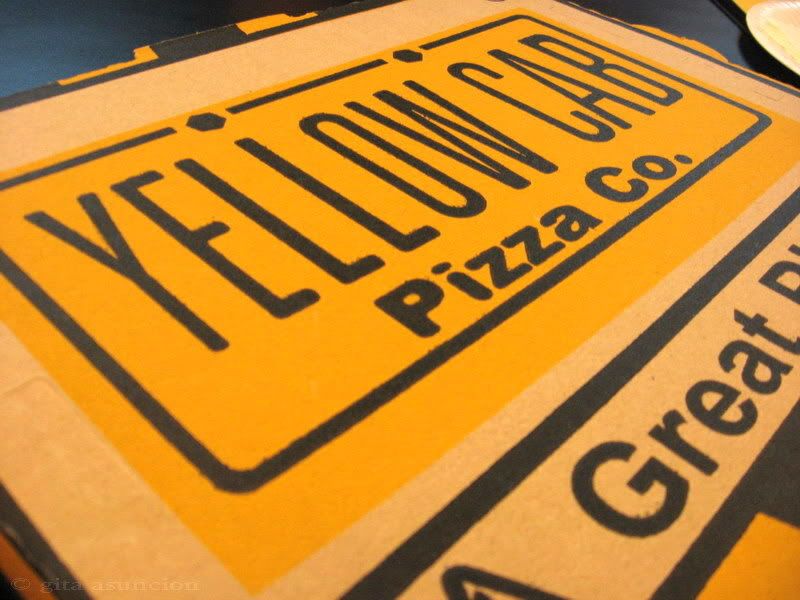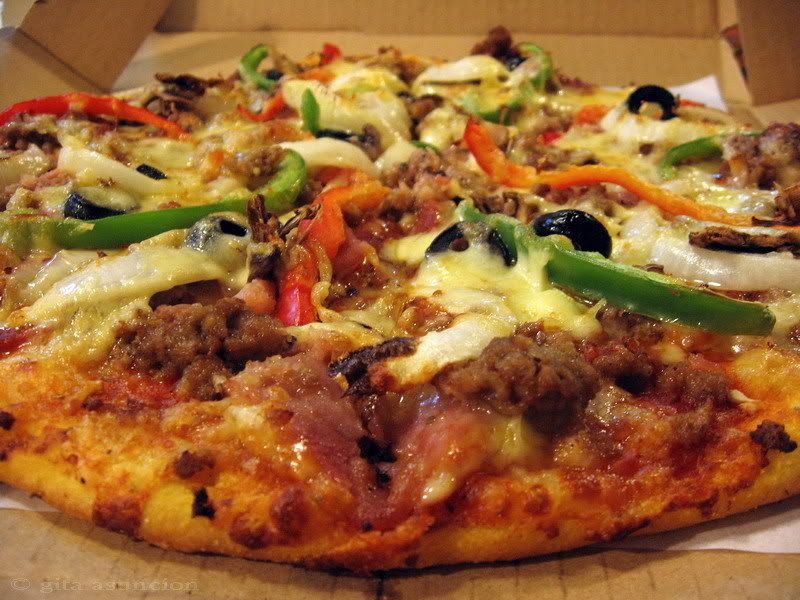 We ordered the 10-inch New York's Finest pizza which came inside their signature YCP box.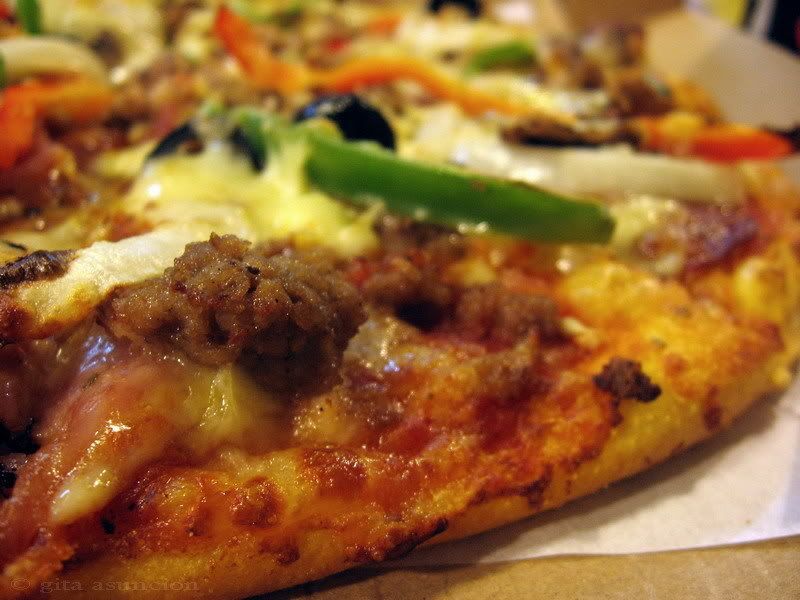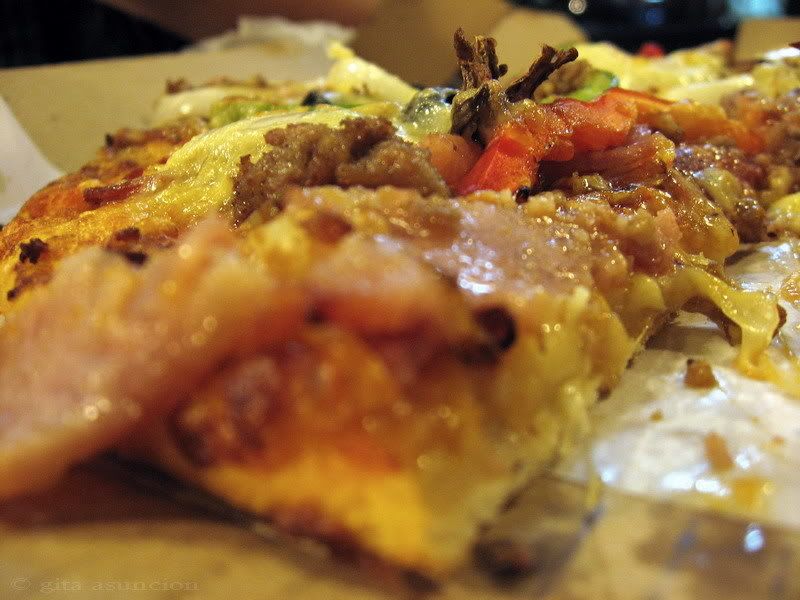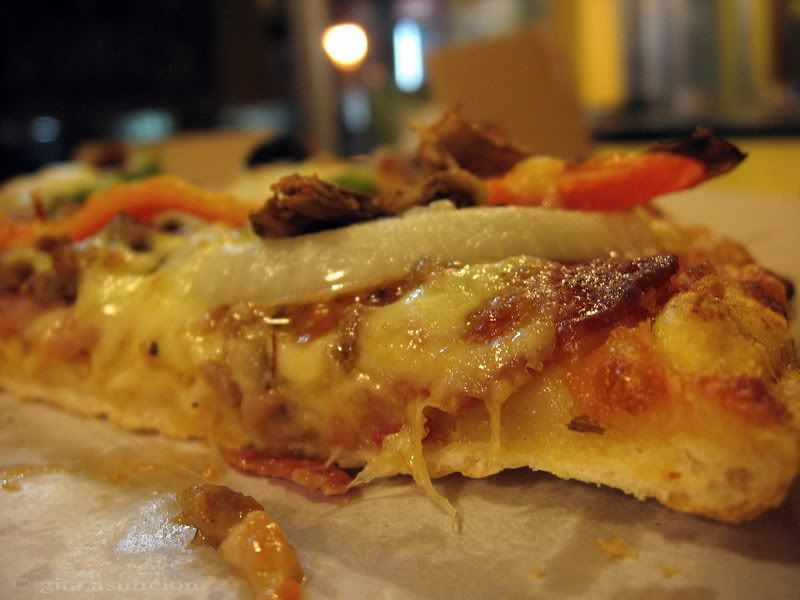 Their pizza is actually good. I guess any pizza served hot would be good. A bit on the salty side though when compared with Brooklyn Pizza.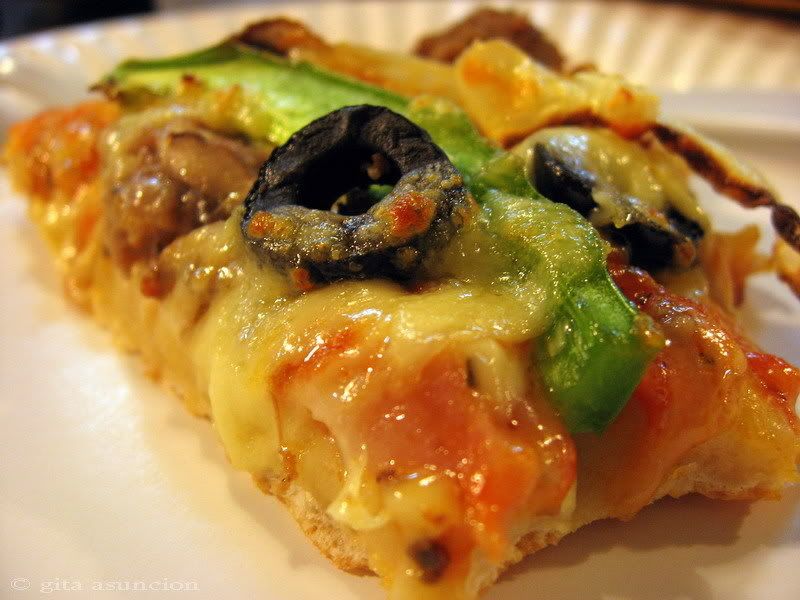 I eat my pizza with my fingers so forks and knives weren't really necessary. It would have been better though if they served real ones rather than disposable ones.

Oh, and they have the most adorable delivery scooters in town!