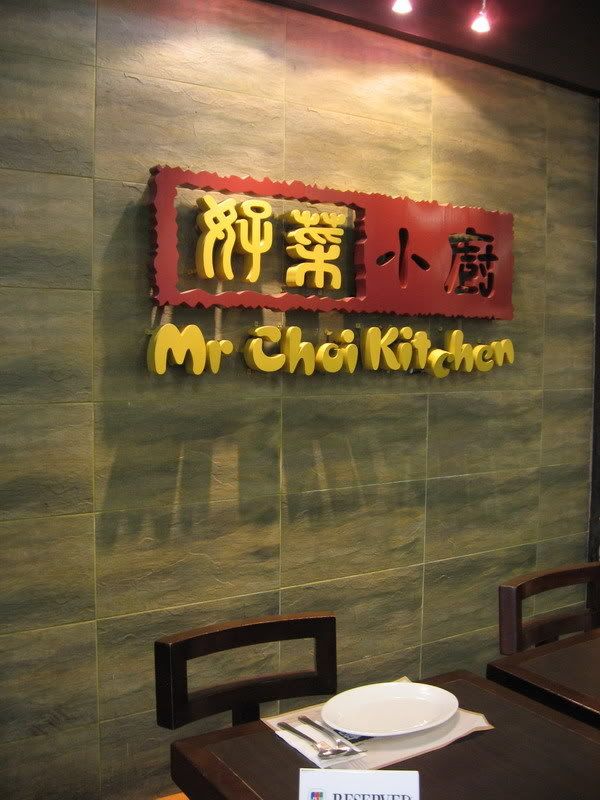 We were in Robinson's Manila looking for a good dining place when we saw Mr. Choi Kitchen. The place looked nice from the outside, even better inside.

We ordered our regulars when eating out at Chinese restaurants... the Yang Chow fried rice, steamed fish, the fried chicken, the crispy squid, and of course, the house pancit!

The ambiance and the service were good. The price was even better. As for the food, it wasn't bad. But we had better gustatory experiences elsewhere.