We went to see this spectacle last night at Roxas Blvd. and Coastal Road Junction in Paranaque. Lucky for us, Paranaque residents, we get a 50% off the entrance fee and paid only P150 each. Not bad!
From outside, one can already see the flood of lights coming from the different structures in the park.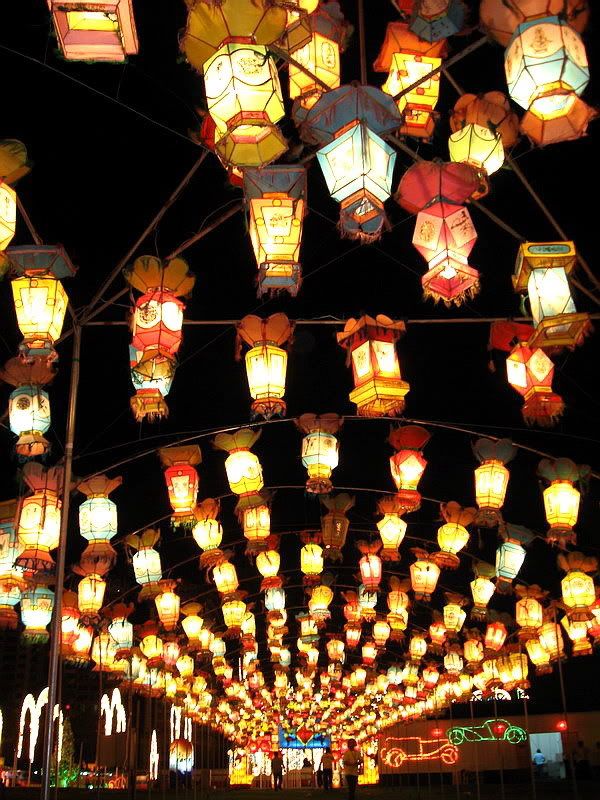 These are the umbrella lanterns... very colorful!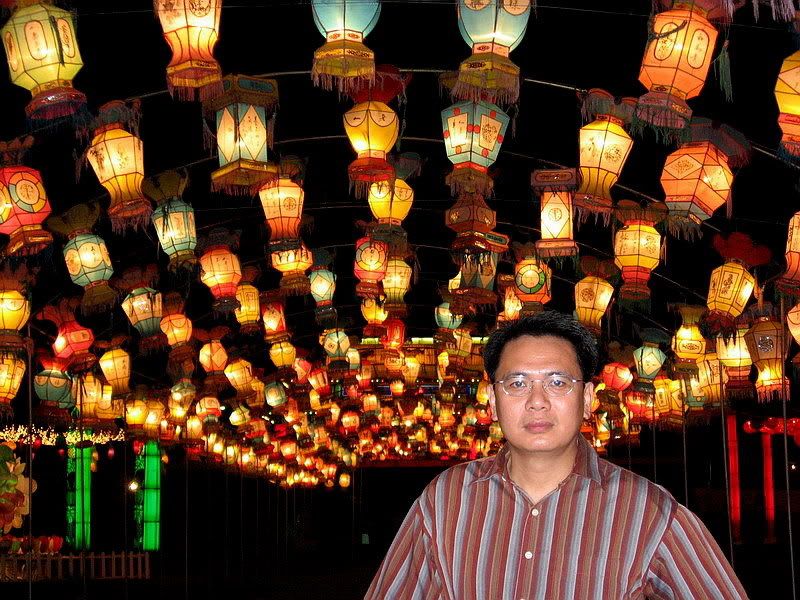 Red lanterns...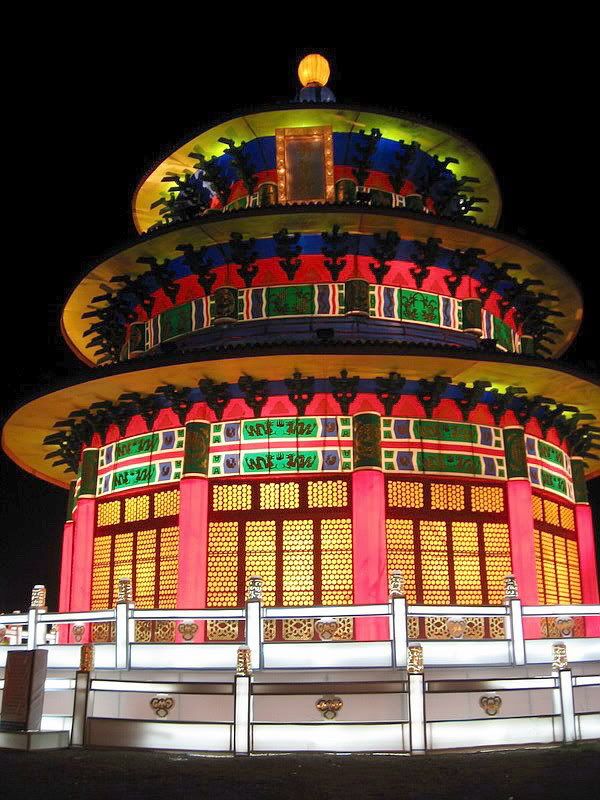 The Temple of Heaven...
This is my favorite attraction... the 100-meter Ceramic Dragon...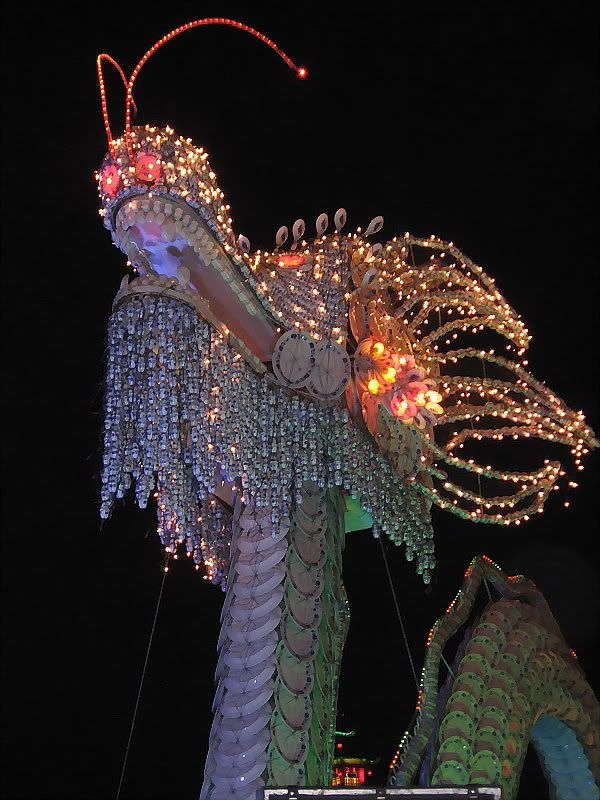 Check it out up close and you will be surprised to see that is made out of thousands of ceramic plates, cups, saucers and ladles!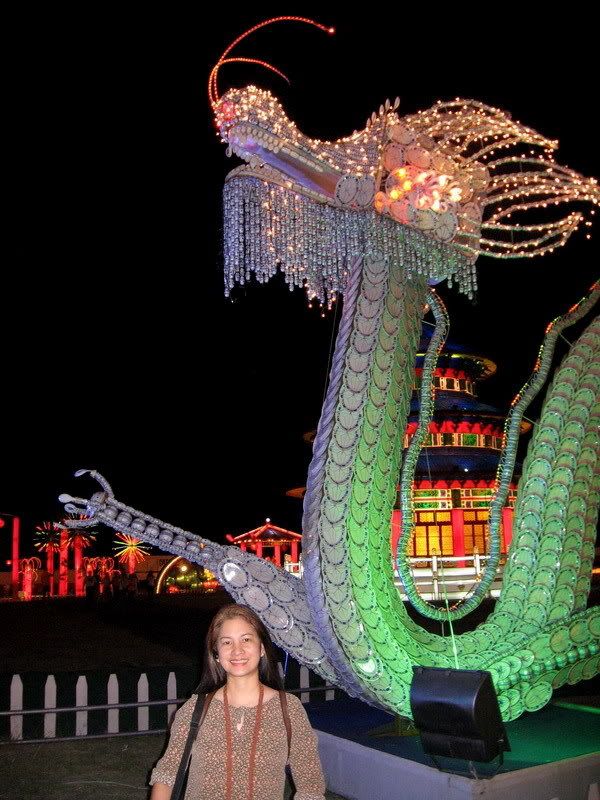 I just had to get myself a picture beside it!
The Gate with Hundred Pigs...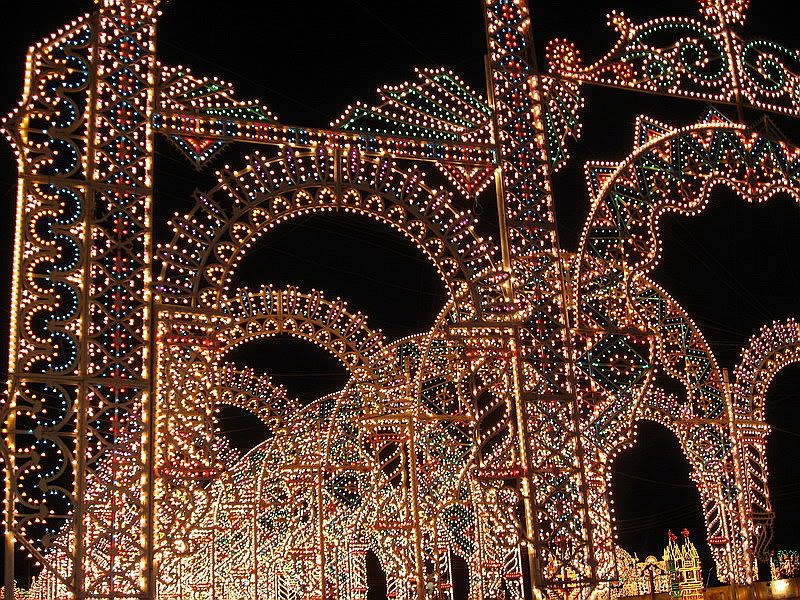 I think they call these tall structures Galleries. Awesome!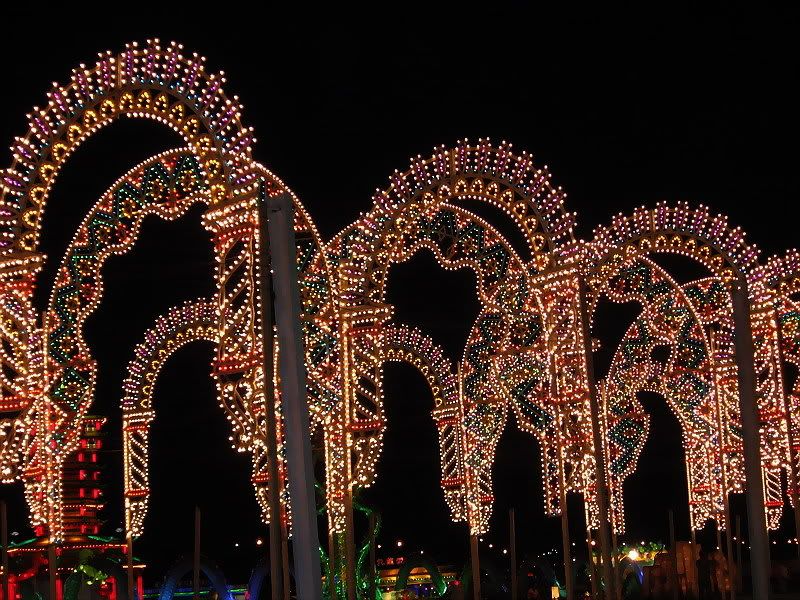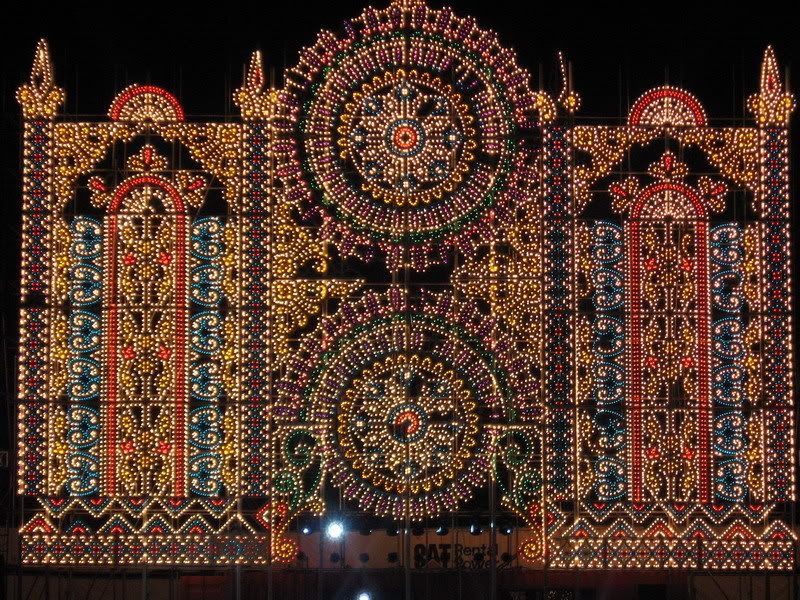 This is the La Feyette e Spalliera... The Fantastic Water Screen Laser show was supposed to be held right here. We didn't get to catch it though.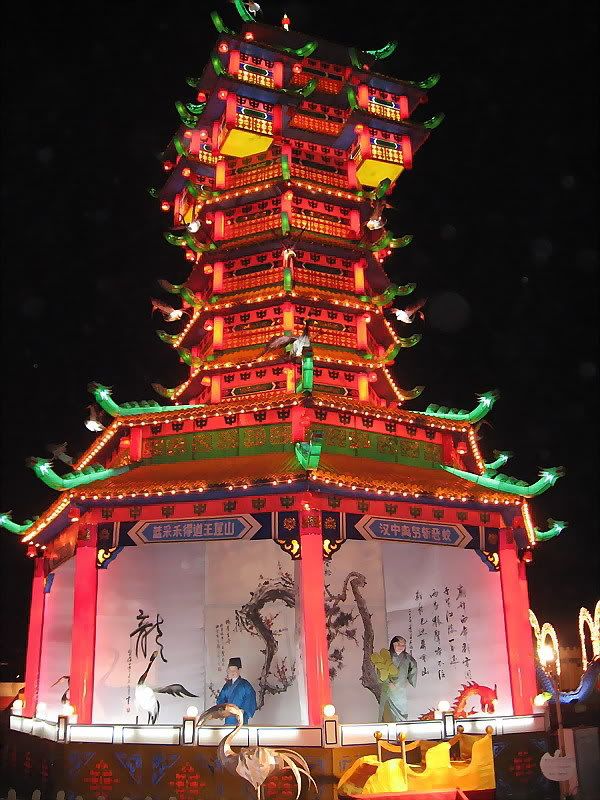 Nine Heaven Tower....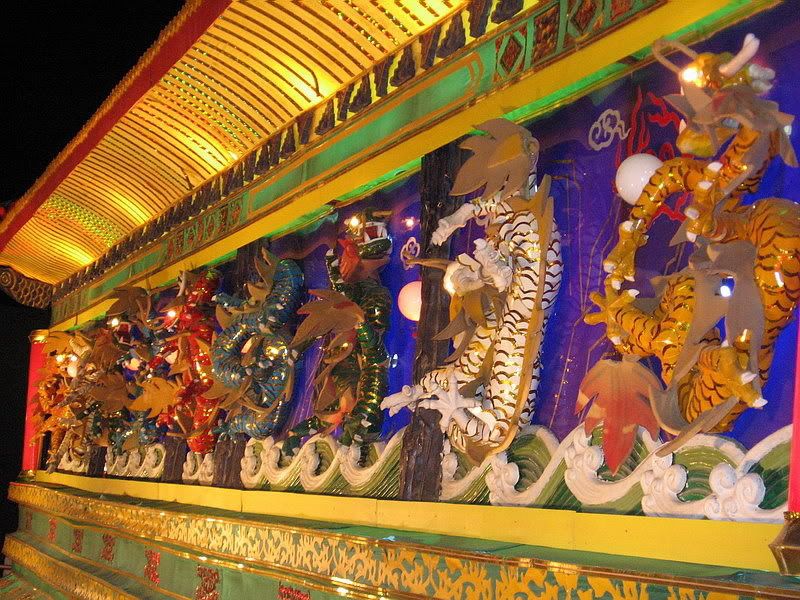 Nine-Dragon wall...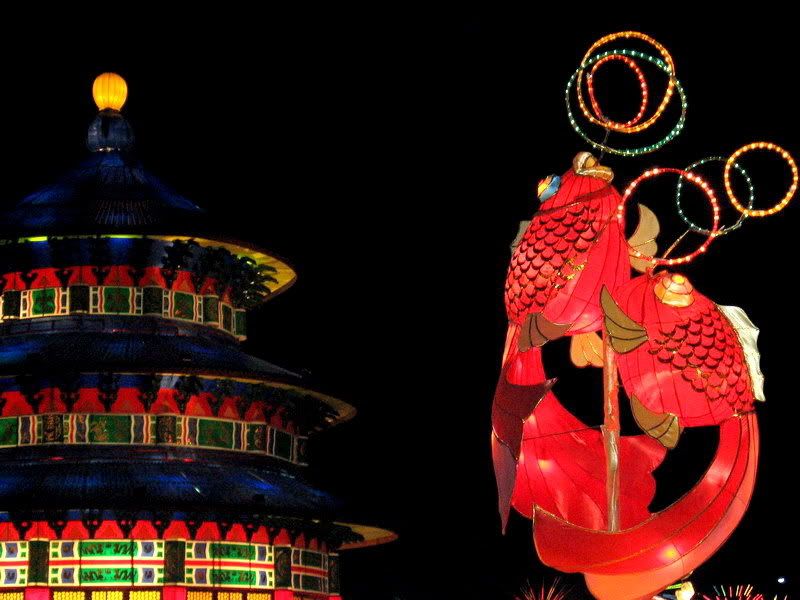 Olympic Games.... see the rings?
Disc Dragon... come up close and you will see that the structure is made out of compact discs.
Red Phoenix Facing the Sun???
Gallery with Fruits and Melons...
The whole experience was pretty tiring, having to walk on such wide but uneven ground. It was a summernight but thank god tonight was breezy and cool. Maybe it is because it was the outdoors. It was a rare feast for our eyes to be treated to such a wide array of lights and color display.