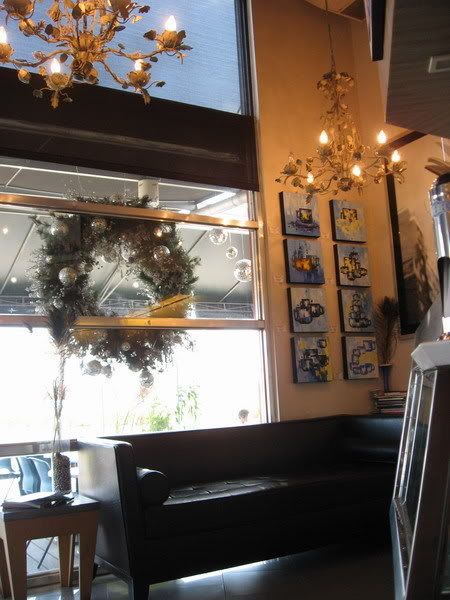 We had meryenda at Cafe Bec this pm. I read somewhere that its sweets are all from Becky's Kitchen. It was not hard to find since it is right alongside the road and right beside Price Mart at the Fort.
The photo above shows the waiting area when you step into the cafe.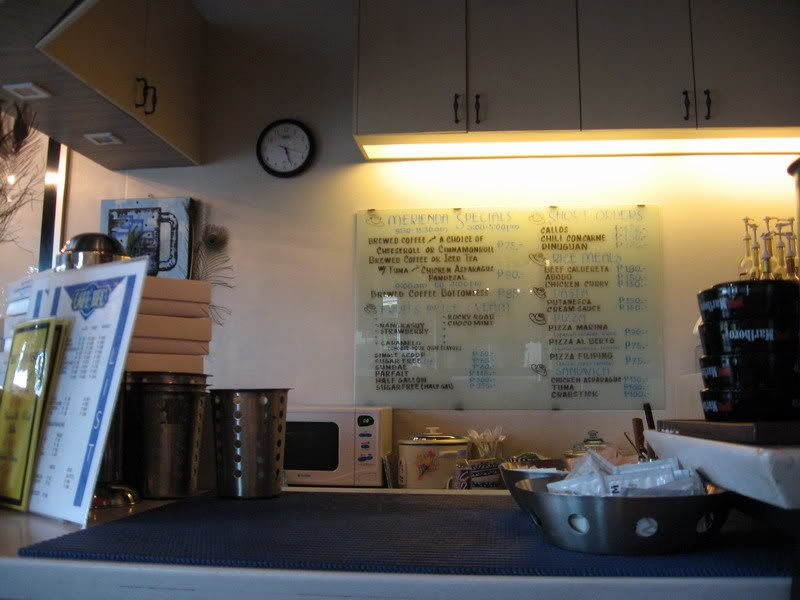 I took a photo of the menu on the wall. i hope you can see the prices... there aren't just cakes. They have pasta too, sandwiches, pizza and even Fruits in Ice Cream.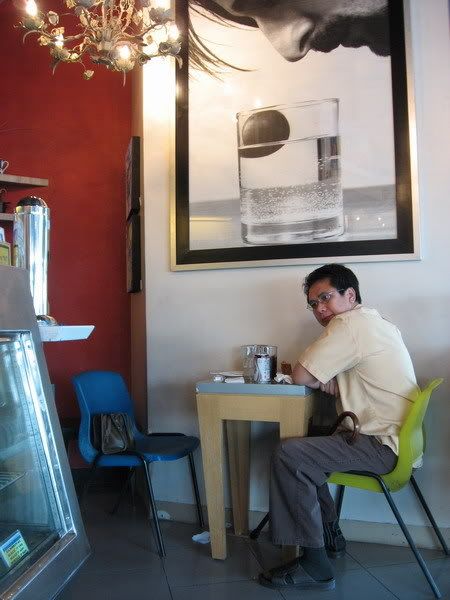 There are only two small tables inside. just like the one in the photo. A bit small, i think.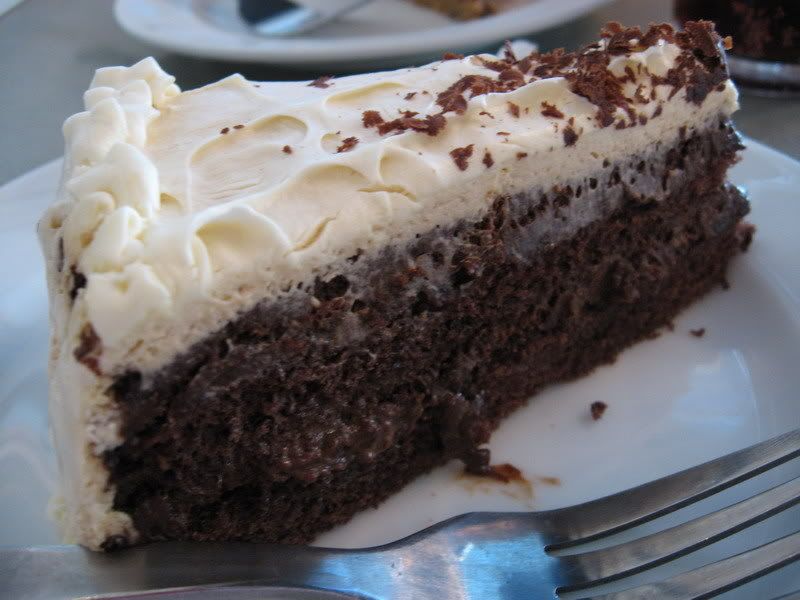 This is their chocolate mousse. It wasn't bad. Though I would have wanted it to be a bit less "cakey" and more creamy and "mousse-y".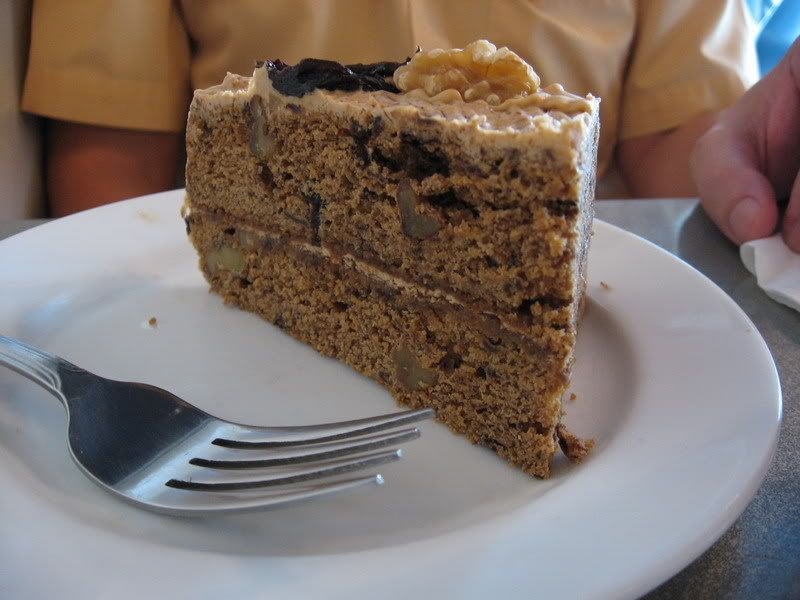 My husband had the Walnut Prune slice. It was a bit crumbly and tough. But again, it was alright.