This post is long overdue since we paid Pepper Lunch a visit way before the Yuletide season last year! By now, most of the people in the metroblogging world must have tried Pepper Lunch already so this is not anything new to the taste nor to the eyes anymore.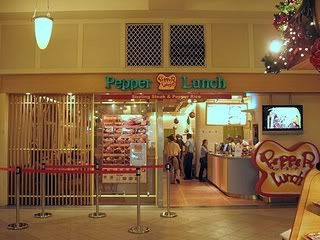 What made our dining experience different though is that there was no line when we walked up to order! Yey!
Bright interiors... cheerful decors...

I had pepper on mine... my friend didn't want any on hers.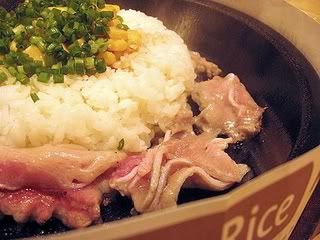 Meal was good... though I am probably one of thev very very few who aren't jumping up and down over it. It was delicious, no doubt.... but the serving was a bit small for my appetite. Bitin, if you ask me. Hehehehe..... But I must say that the novelty of the presentation works well.