It was with much excitement that I got to visit Almon Marina again after a very very long time. We missed the good food, the cool interiors and the cozy ambiance....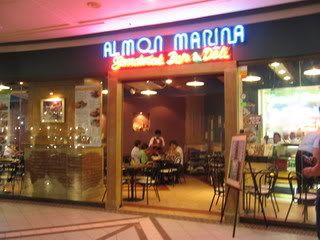 At their Festival Mall branch, the interiors have modernized a bit... but still comfy and easeful and bright.

The food was still presented in very appetizing ways...

(Fish and chips plate )


Unfortunately, although my food (my beef rib) tasted the same, their meat was really really tough and difficult to cut thru, like it was cooked frozen... even M's who tried their Fish and fries for the first time said it wasn't anything special....
I was so disappointed with our meal....