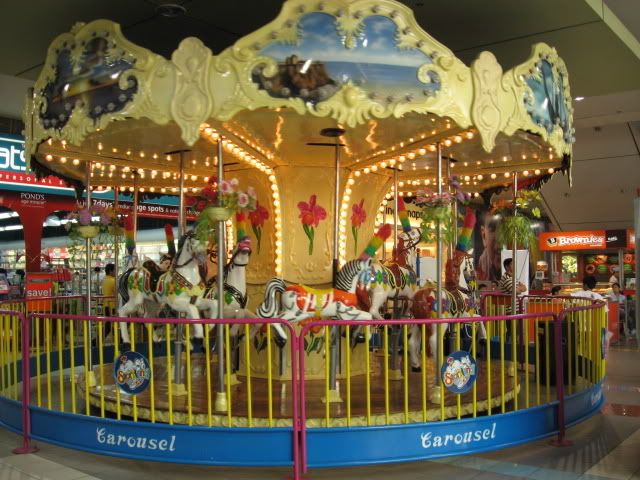 This is a typical carousel. A merry-go-round. A ride in the amusement park. But what is not typical with this specific carousel is that not only is it not in an amusement park;
it is inside the mall
!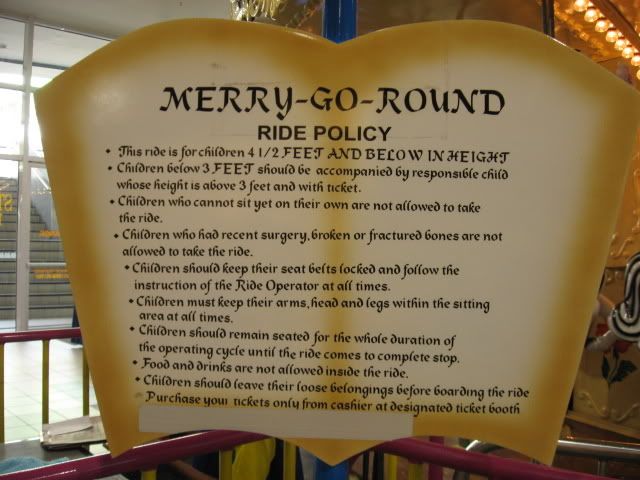 Just like in the park, this carousel also has the ride policy by its entrance.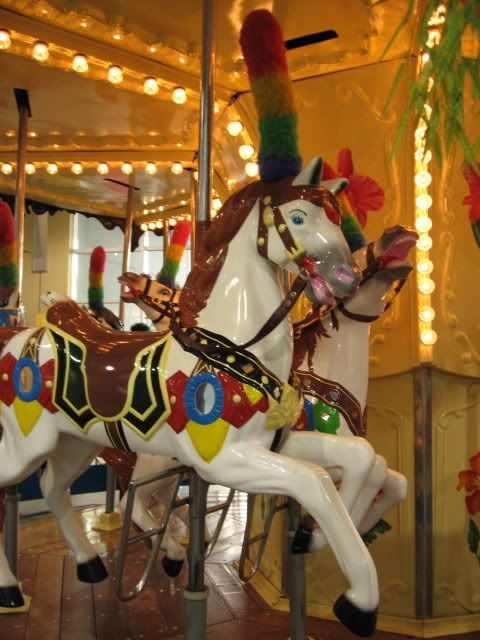 Any child would be dazzled by the dolled up horses that appear to be parading and romping around the carousel in colorful head pieces and saddles. I was!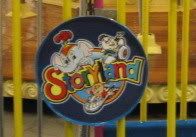 Other similar "amusement parks" are also seen in other malls like Festival Mall's Pixie Forest and X-site (
which I hope to be able to feature here in my blog too in the future
) .
Going to the mall has changed much indeed. It is not only for the shoppers now.. not just for the diners.. not just for the moviegoers.. Malling has now become a different kind of fun for the little ones as well.