Binalot is one of the dining choices in the more popular malls in the Metro. For the price, this is surprisingly good actually. But other than the attractive price, what caught my eye was the menu. The names of the different dishes were very amusing. They have the Bistek Walastik, the Vivo Tocino, the Tapa Rap Sarap, the Love Me Tenderloin Tips, and Pride Tilapia to name a few. Native sounding dishes with a humorous twist.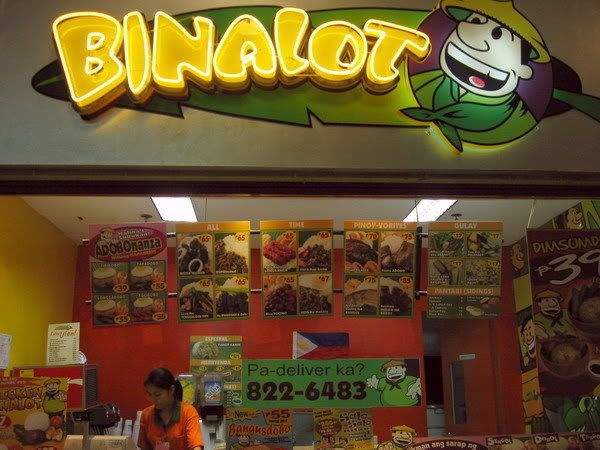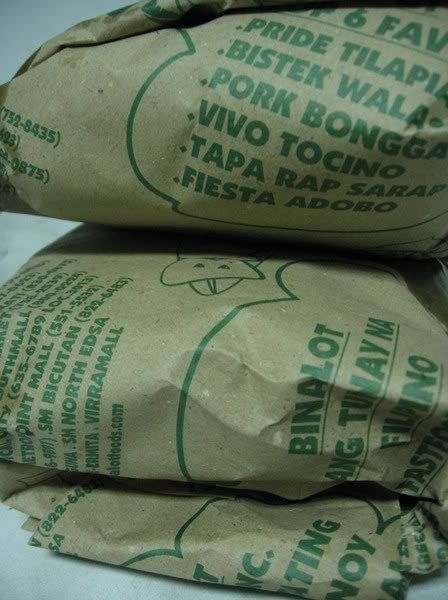 We always order to-go. Our neat little packages are wrapped in brown paper like these.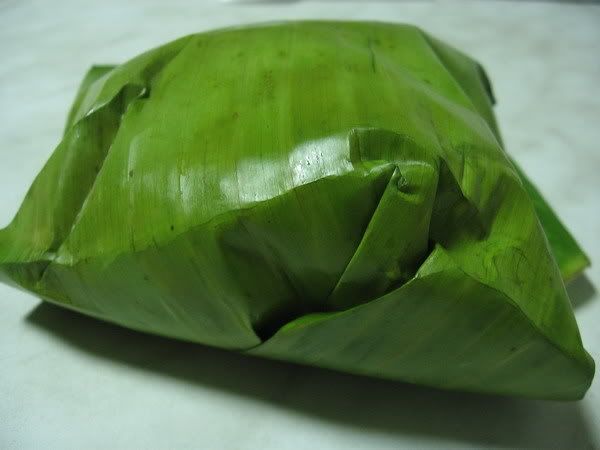 But that is not why they call their store Binalot.
This is why
. You open your little package and out pops your dish even more neatly wrapped in banana leaf! Now that is the ultimate native touch.
Our personal favorite? The Bistek Walastik. Tender beef slices with that distinct 'bistik' taste on top of steaming rice, with red egg and tomato on the side.... dinner is served. Unfold your banana leaves and get ready for a hearty treat.