It was quite a surprise for me to find out that Goodah!!! is still very much around after all these years. What started out as a goto-han is now your regular out-doorsy diner with that all familiar red and white chairs and tables.

We passed by this branch along Dona Soledad Avenue inside Better Living Subdivision here in Paranaque.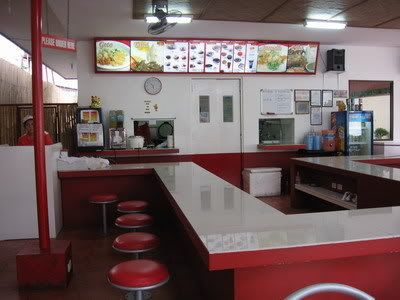 There is still that counter for those who choose to dine while sitting on those red stools.
There is ample space for parking.

Their tapsilog remains to be my favorite (and Suu's too).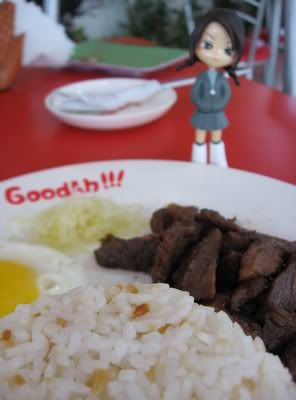 Mon had their jumbo plate which is like a sampler of the different items on the menu.. the embutido, tapa & tocino with the egg and fried rice.
It is good to see that somehow, there are still all-pinoy businesses in the country that are surviving and thriving.