Every cent counts, doesn't it?

I found this in National Bookstore. It was something new to me so I looked a little closer to check it out. And then I thought, I think I needed one so I bought it. It was really cheap, anyway.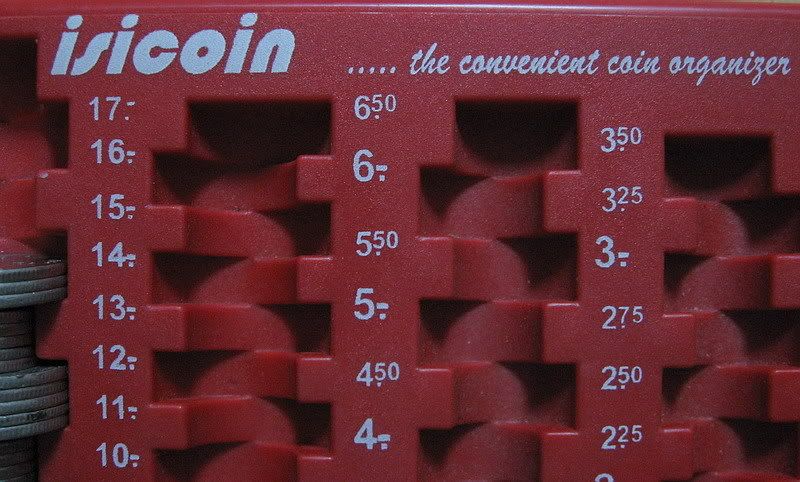 And was I glad that I did! I used to be such a mess when it comes to my coins. I leave them anywhere in the house, on the table, on the computer table, on my dresser, on top of the refrigerator... anywhere!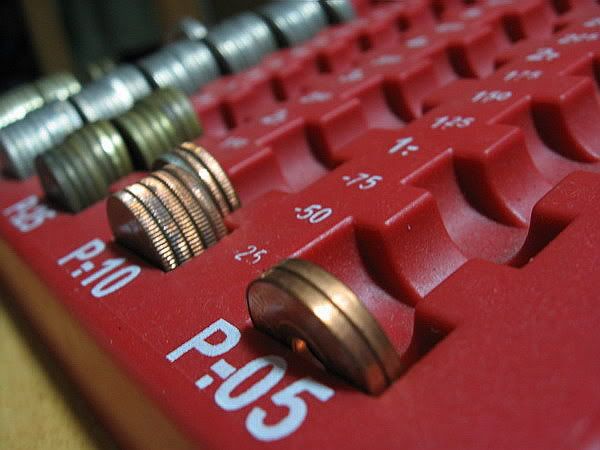 I had fun arranging my coins on the Isicoin the first time! It is nice to see how every single Philippine cent has its own groove and fits inside perfectly!
What is even great, the Isicoin easily shows me how much coins I already have, just by the labels! Each groove that you fill up amounts to exactly as the label says! The coins fit perfectly to a tee!
It is really a neat way of piling your coins! Now, I can use my coins to pay my toll fees, my parking fees and service tips. It is so easy to bundle them up now.
Thanks to Isicoin, my coins have never been more organized!