I am not a coffee drinker. I never was. I get my daily boost of caffeine from Coca Cola Mon and I are addicted to. (We consume no less than 10 1.5L bottles of Coke in a week, believe it or not!).
So I wasn't expecting anything from KopiRoti cafe when I went in at their branch at the Manila International Airport a couple of nights ago.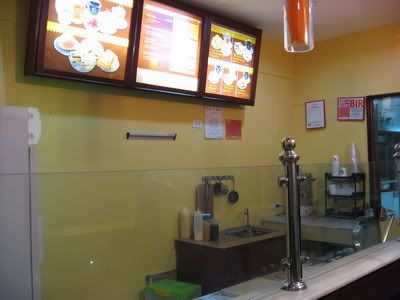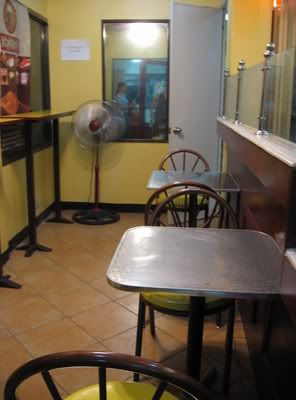 The place was tidy and cozy. A lot better than having to wait at the main lounge of the arrival area of MIA staring blankly at the TV monitors hoping to see the familiar face of the person you're picking up.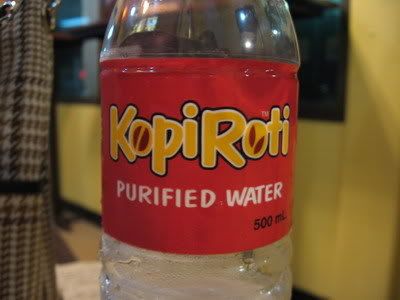 I ordered my bottled water and studied their menu. The girl at the counter saw the opportunity and talked me into trying out their bestseller, the KopiRoti bun for only P35. a piece. I thought, why not. So I ordered one.
It looked pretty dull when I pulled it out of the bag. But it was feshly baked though and smelled really good.
It was cut into four equal parts so Mon and I had two apiece. Surprisingly, the bun was really good! I enjoyed that it was crusty and toasted on the outside while fluffy and soft on the inside filled with just the right amount of light butter! I can only imagine how this would go perfectly well with a hot cup of freshly brewed coffee. It did with my Coke Light. I'll definitely try this again.