(opening this July)
I went to Villamor Airbase with Rui last week to visit the Philippine Air Force Museum. I had a chance to visit it last 2004 and learned that it was slated to transfer to a new site soon. I was hoping to see it in its new site but much to my and Rui's disappointment, the Museum is not set to open until July. I would just have to make a note in my calendar then and make another trip next month.
(
old sign of the Museum)
But the day didn't turn out bad. Not the least. I had a blast shooting away at these "retired" aircrafts right by the Museum. I have never seen these many aircrafts all in one place at the same time this up close! It was dizzying and dazzling!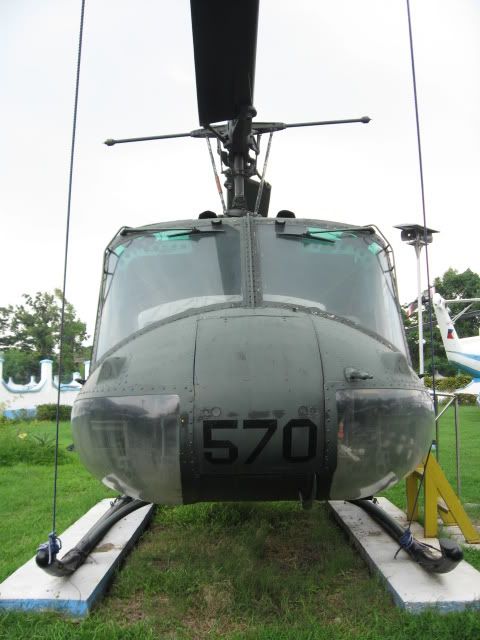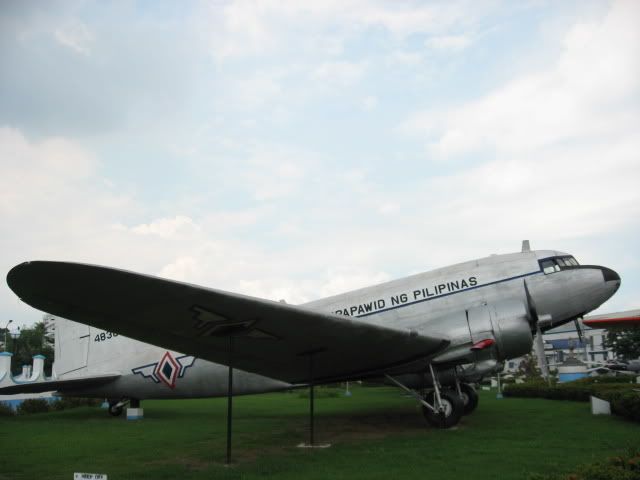 This was the only aircraft that I didn't have a hard time remembering because this was used as the Presidential plane from the 70's to the mid 80's. I am proud to say that I was able to go up and in this plane that afternoon.
It was being used as the temporary office for the museum, so that was where I had to ask permission to take pictures of these flying machines! So, in I went! Yey! I was aboard our own Air Force One!


This is the statue of Colonel Jesus Antonio Villamor. The base, formerly named Nichols Airbase, was named after him, in honor of his patriotism and his bravery as a pilot and an intelligence officer. Read more about him here.

I'm looking forward to the completion of the Philippine Air Force Museum come July. Thanks to Mr. Raymond Donesa, who was supervising the entire project, for being gracious enough to walk me through inside the museum that afternoon amidst all the construction being done. And judging from the amount of work and all the that's being put into it, I am sure the PAF Musuem would be a must-see come July. I can't wait.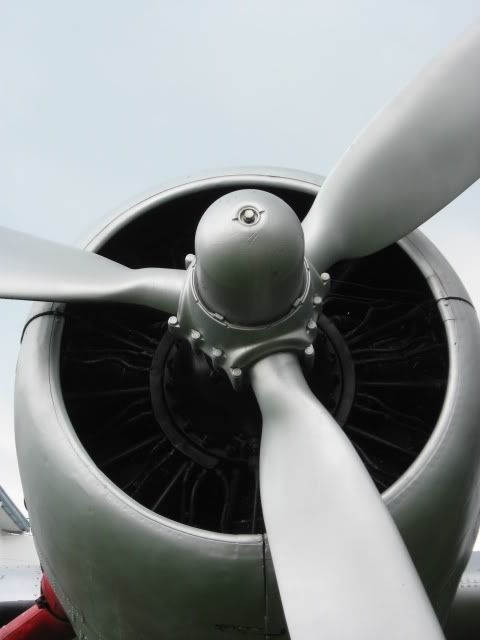 *****************************************