Rui and I checked this Pizza Hut's Take Out and Delivery outlet for some snacks which was a stone's throw away from where I work and was surprised to find that it is a mini diner too.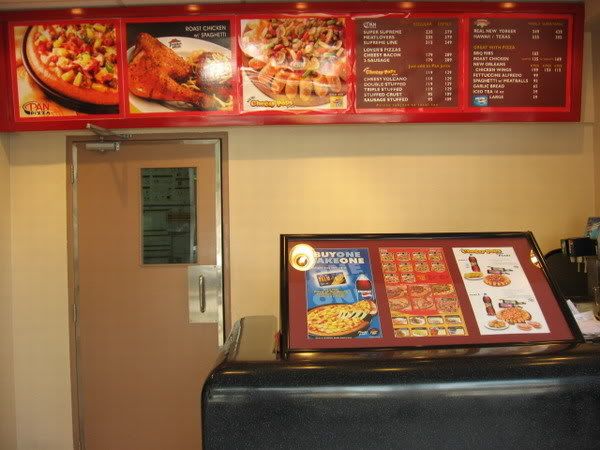 A small counter manned by just one person greeted us when we walked in.

There was a mini bar to one side of the diner that can sit 4 people.

I have been wanting to get one of these black umbrellas that are always on sale at the outlets.

The diner still primarily offers delivery service of their products, phoned in from the 911-11-11 trunklineand dispatched in these motorbikes.

It is amusing how the delivery services from different fastfood chains offer different promos to entice more customers such as: free soda if order comes late, special discounts if order comes late, money back if order comes late. I however would much prefer that my order comes on time to getting these discounts.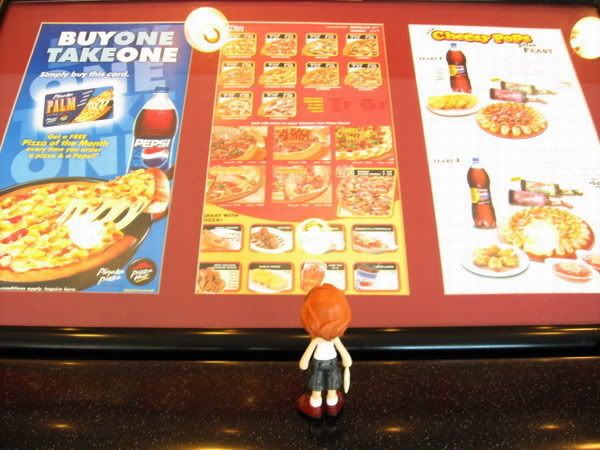 It was a little too much for Rui to take in. There was just a lot on the menu.

I give credit to the brainstormers of Pizza Hut Inc. for coming up not just with the very catchy and intersting names for their new pizzas such as Cheezy Volcano, Cheesy Pops etc. but also for all these new pizza ideas such as stuffed crust, double and triple sausage stuffed, cheesy pop pull outs etc. Good thing they are as dee-lish as they sound.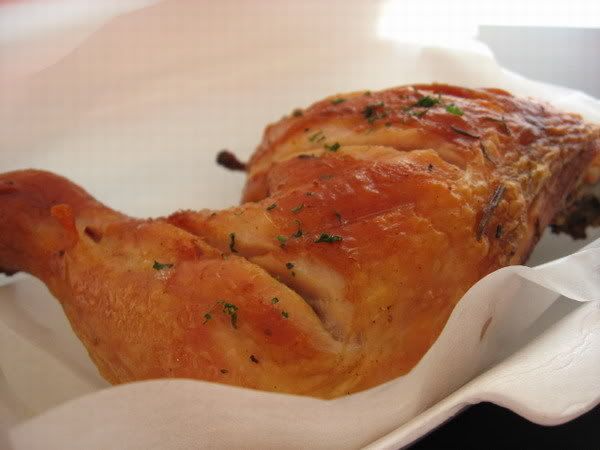 Pizza Hut seems to have broadened their menu and now offers rice topping meals, pasta dishes, soups, desserts and salads! There was a lot to try for Rui and me but we settled for spaghetti and the new one on the list, their Roasted chicken.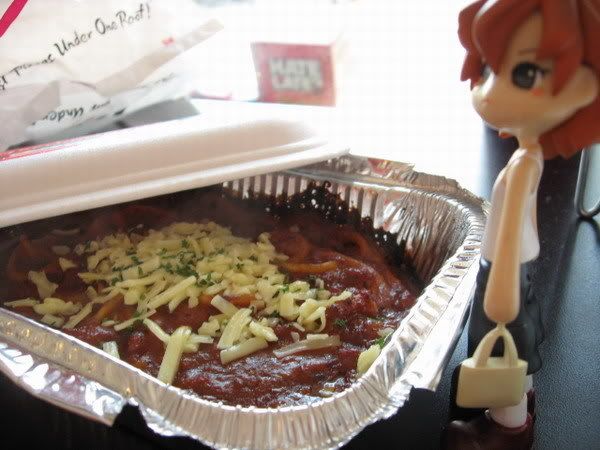 Pizza hut continues to attract diners everywhere. Maybe it is because they are affordable, or maybe because their food tastes good. And still, maybe, it is because they are everywhere.