My crabcakes are probably the most plain looking ones you will see. No extenders, no colorful minced vegetables, no crabshells... They are just all plain crab meat inside out. I love cooking them because they are the easiest and the fastest to make. Not to say really tasty and deelish.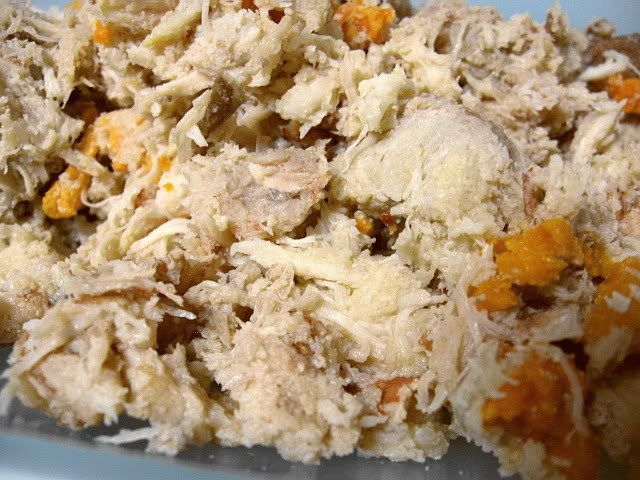 Crab meat can now be bought in groceries and wet markets. I get my stock from Aani Weekend Market where a small pack costs P180-200 each, ready to go... ready to cook.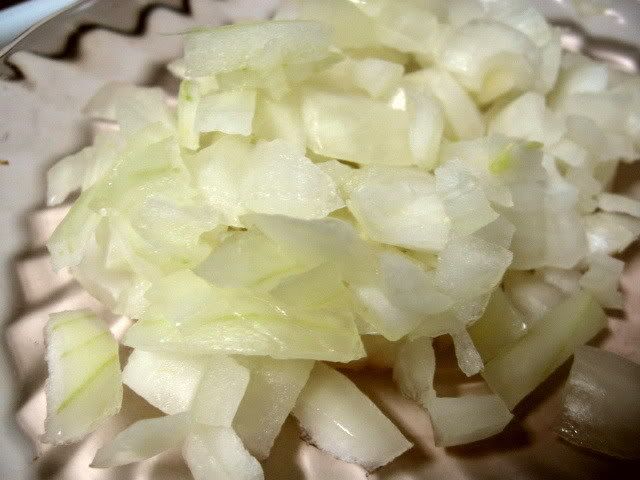 I mince one whole onion and saute my crab meat with it. I season it with salt and pepper to taste. And then I set it aside to cool for a while.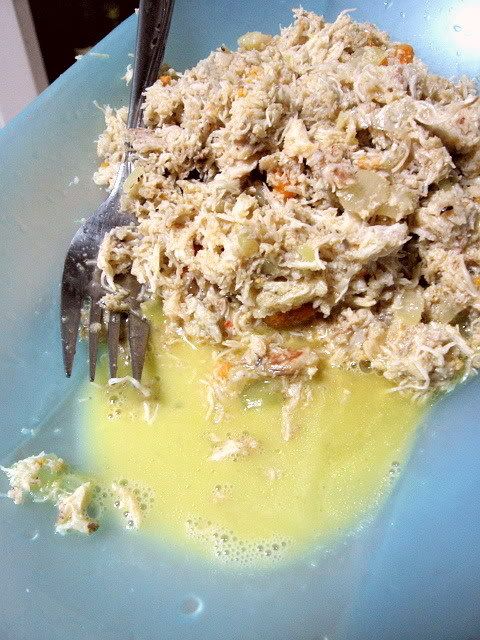 When cooled, i then add it to one beaten egg and mix very well. Of course the last part would be to shape the mixture into patties and fry.
And the best part is in enjoying the dish.