The stripes are still as orange as ever. And the taste has never changed. It is the same chocolate nugget I used to bite into when I was in elementary school decades ago. Long before Hershey's chocolates, Cadbury's Fruit and Nut bars and Nestle Crunch flooded our grocery stalls, Flat Tops was one of the best.

Sari sari stores repack them and sell them in smaller bags of 6 for P10., way way more affordable than imported chocolates.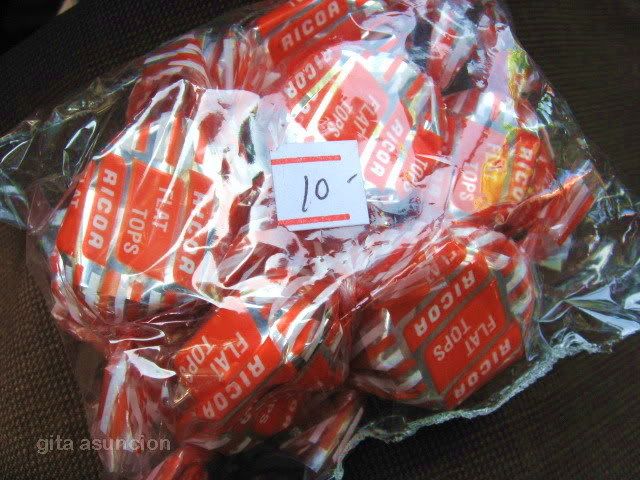 Sumire saved one for herself right away, while Hana stashed some in her locker ahead of their other Pinky friends! Wise girls!