I grew up knowing that Goldilocks are cakes, and cakes are Goldilocks. And indeed, Goldilocks has come a long long way. New pastry shops have sprung around, but Goldilocks has managed to invent and re-invent itself, not only with new cakes but with new marketing ideas too. (Turo-turo na sha ngayon serving meals!)
I have to admit though that the new pastry shops have whipped up new formulas for creamier, fluffier, and/or spongier sugary delights. But one Goldilocks treat that has never changed and is still one of the best for me, is their classic Chocolate Roll!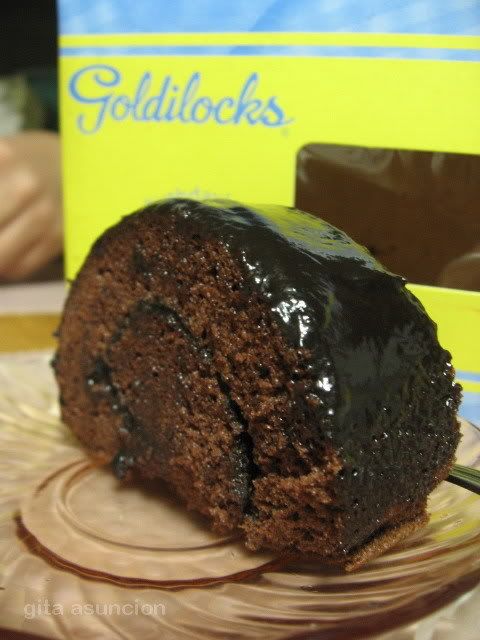 Half a roll could yield anywhere from 4-6, or maybe even 8 slices; really depending on your craving meter.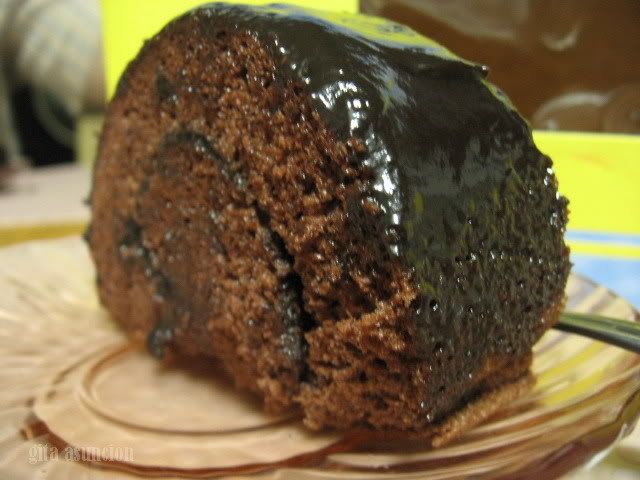 It has just the right bittersweetness of chocolate I am looking for in a cake. And the perfect moistness and fluffiness that just melts in my mouth. I bring home half a roll every now and then. Mon loves it too.