I didn't know that making ebi fry was this easy! Had I learned this a long time ago, I wouldn't have spent so much ordering this in restaurants at sky high prices, when I could make it right in my own kitchen, fresh, fast and delicious! Not to mention that enjoying this at home assures that there is more than enough for everybody! Hindi bitin!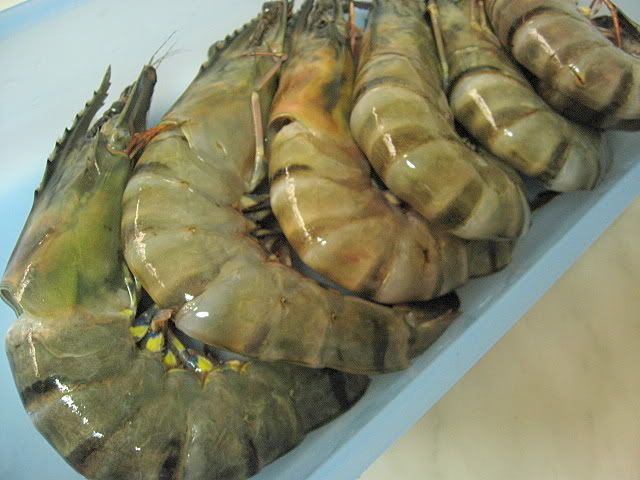 Seven huge pieces of prawns.... japanese bread crumbs.... all purpose flour seasoned with salt and pepper to taste....

.... and an egg... which Yotsuba thought was a toy!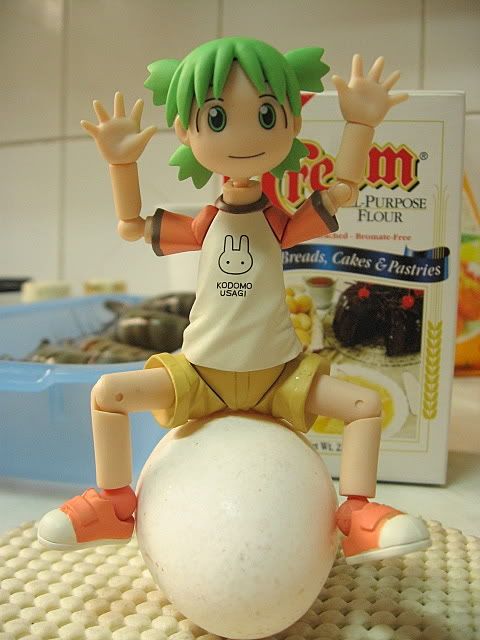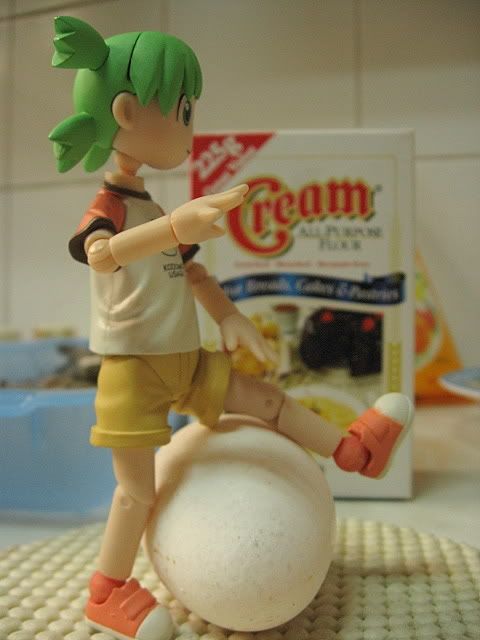 It was really simple.... dredge in flour... dip in egg.... roll in bread crumbs... back to the egg, rolled a second time in the breadcrumbs... deep fried.... and voila!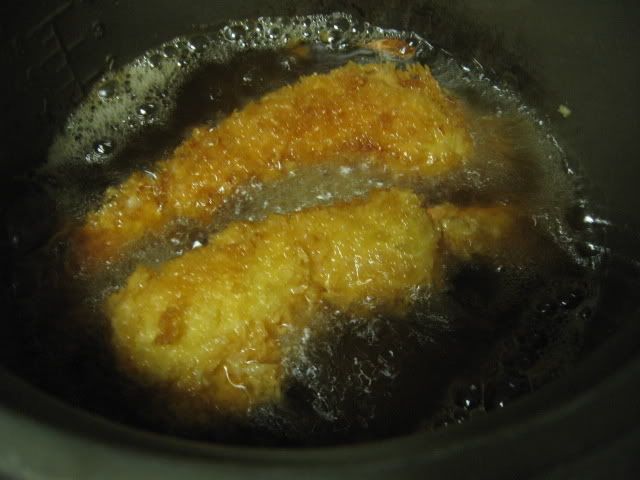 I proudly present, my very own ebi fry! Crunchy, flavorful and very delicious! We had different dips with it ... chili garlic sauce , catsup, japanese mayonnaise & mayo magic. My personal choice... mayo magic.
I just know Mon and I are never ordering this in restaurants anymore.