Thanks to the Drive-Thru outlet in Mall of Asia, my hubby and I get to enjoy Krispy Kreme more often these past few weeks. A visit to MOA would mean a couple of donuts for us on our way home without having to fall in line.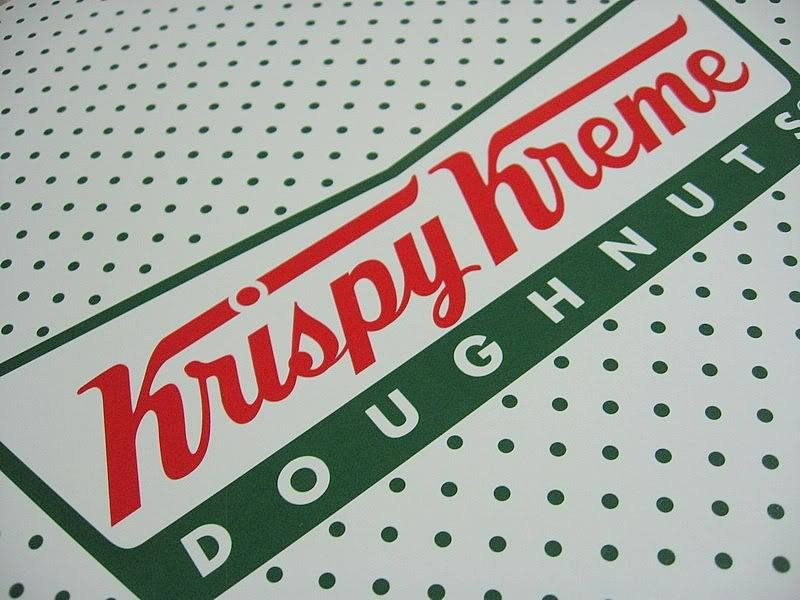 Their donuts give you that melt-in-the-mouth treat that other donuts don't. I still think it is way too sweet for me, though. So I limit myself to just a couple of them each time. No more than just two, the freebie included. Oh yes, they still hand out those free donuts, even at the drive-thru!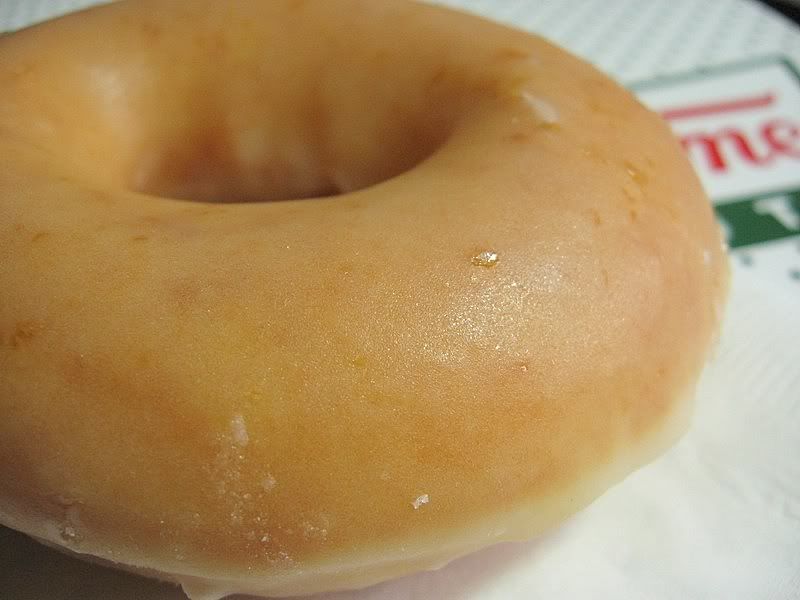 Even Yotsuba finds it hard to resist. She likes it fresh and hot.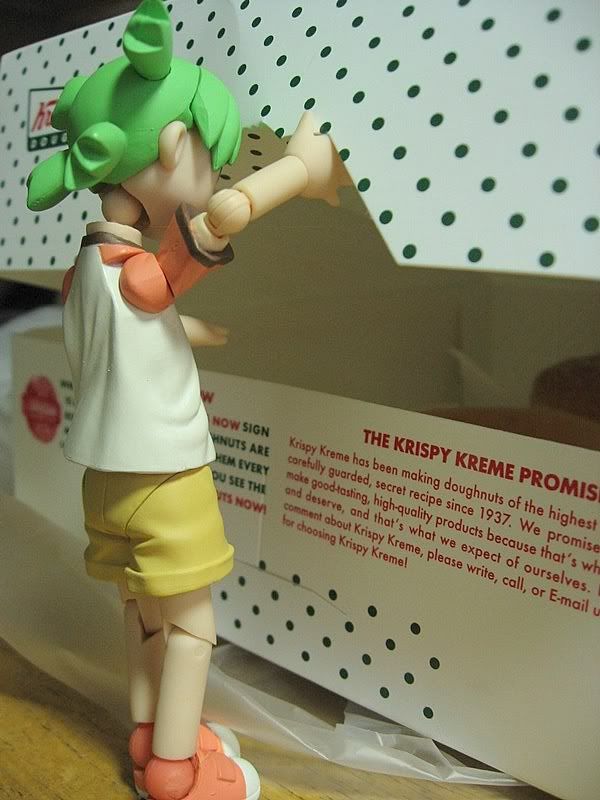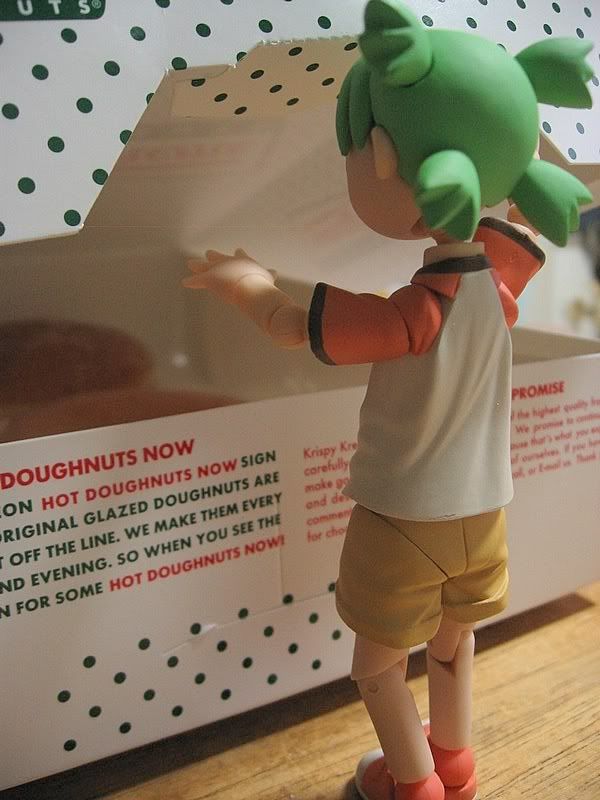 We are not very adventurous with our choices. Aside from the classic Original Glazed, our other frequently ordered varietes are the Chocolate Iced Glazed for me and Dulce de Leche for my hubby.