I was finally able to watch this on DVD the other night. When this opened in theaters, I had a hard time deciding whether I would watch it or just wait until the DVD comes out.... and after seeing this the other night, I was so glad I opted to wait!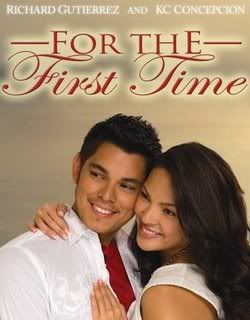 I can't help but compare this to Sarah Geronimo's "A Very Special Love" which I just recently saw too, since both were produced by Star Cinema, both were youth oriented, both were launching movies of the female leads, both featured new love team-ups, both were love stories. But their similarities end there. This movie was everything that "A Very Special Love" wasn't.

The story itself is a mess, with too much conflict going on with the leading female character. The script was so poorly written. The acting was pityful... attempts at coming on naturally made their performances even more feigned, forced and studied.

For me, nothing saved the day for this movie. Not the beginning, definitely not the middle, and most certainly not the ending. Maybe they should have kept the story really simple and light. Even for just fifty bucks, I still felt shortchanged.