I have heard so many raves about Chocolat cakes and I wanted to find out the truth for myself. So, off we went to Mall of Asia one Sunday to try it out. I was pleased to find that Chocolat has its own place and isn't just a booth in the mall.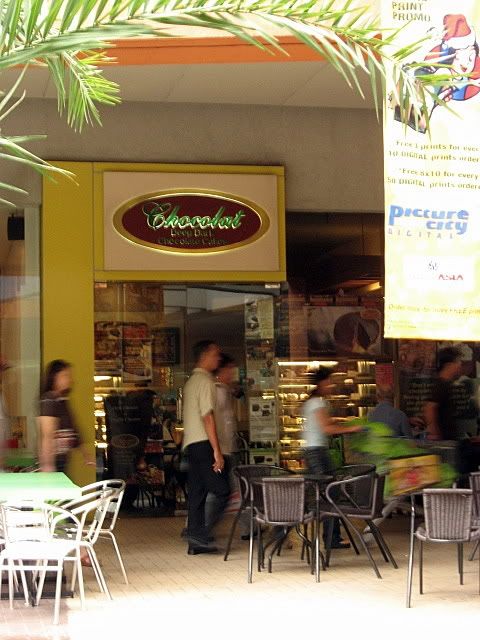 Cozy bright interiors... perfect for that relaxing unhurried afternoon munch with a friend...

Chocolat has a wide array of cakes you can choose from. It was tough trying to pick just one for that day. Good thing everything is available by the slice or whole.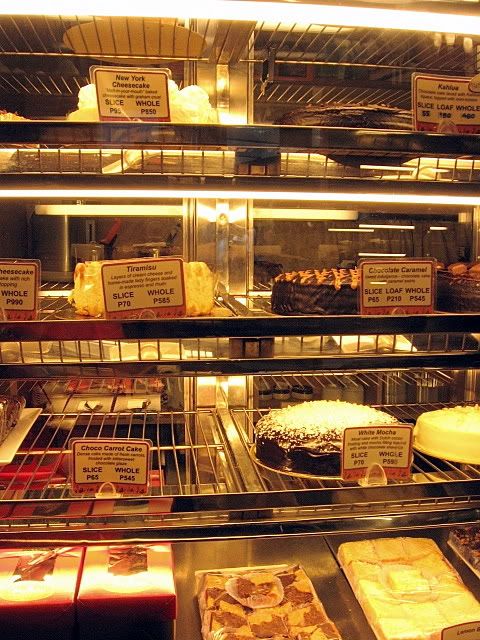 I ordered two slices of Death by Tablea to go. One for me, and one for my hubby.

Wow, now I need not wonder what all the rave is about. This is surely one of the best chocolate cakes I have ever had... Hubby loved it too!.... soft and moist... with just the right amount of chocolatey sweetness... with that perfect kick of the pinoy tablea in every bite...