I have to admit, this was my first time to step into the Manila Post Office building in Lawton. And it was an amazing trip for me that day to be right inside the national landmark that I have admired only from afar.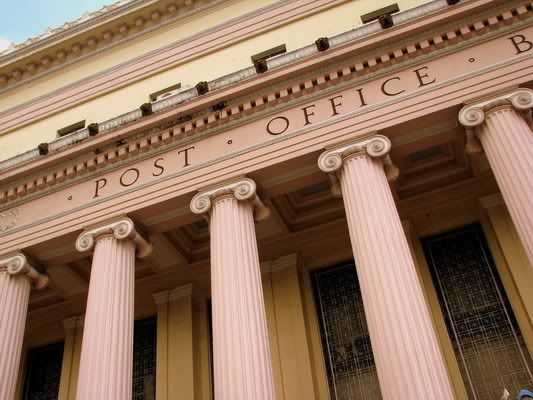 ... massive walls and pillars.... superb architecture.... high ceilings... intricate interior design.. wide spaces and corridors... it was awesome! A work of art, indeed!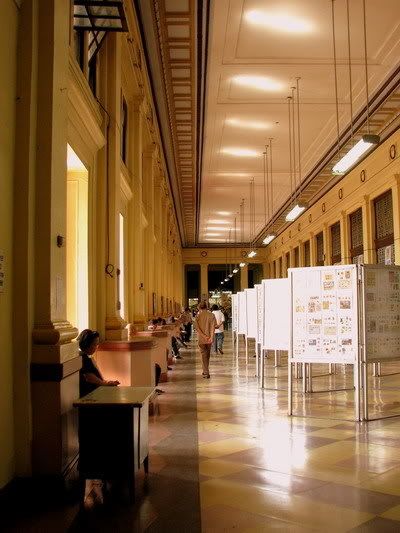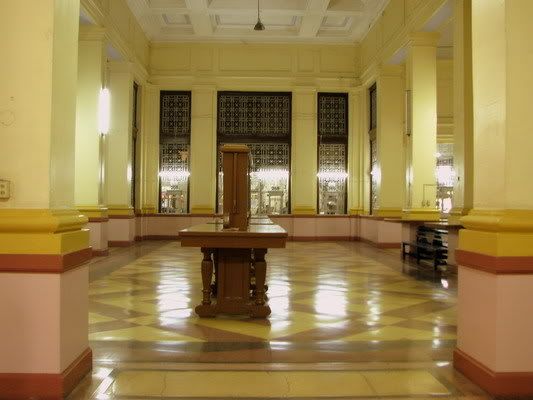 An information booth greets you at the entrance.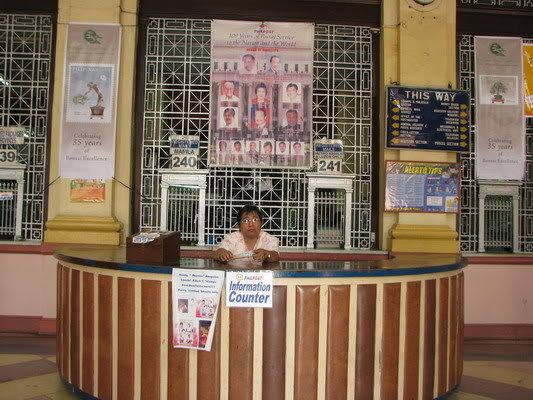 Even the view from the inside looking out was just overwhelming for me that I had to shoot my camera away!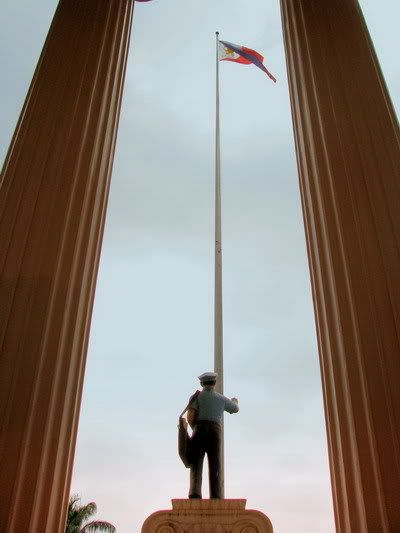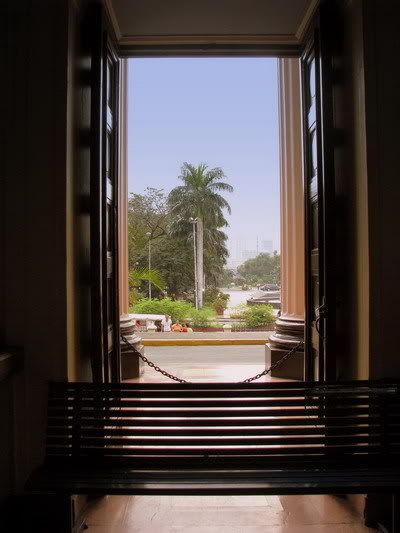 I wasn't quite impressed with this new addition to the structure though. But I took shots anyway...