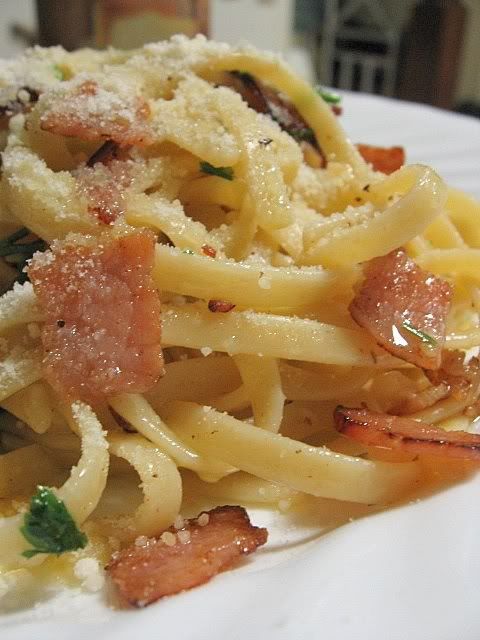 I was surprised that I was able to do this! Not only was this easy to do, it was also a quick dish to prepare.
I cooked my linguini according to instructions... and when it was boiling, sweat a few bacon bits on the pan and set them aside... added enough olive oil and sauteed lots of garlic, careful not to burn them....
I just tossed the pasta into the pan... topped with the bacon bits, some parsley, season with salt and pepper....
and it's ready!
Plate it and top it with lots of grated parmesan cheese... and enjoy! We enjoyed this so much we had this for dinner for two consecutive nights.