As promised, I went back to Eng Bee Tin store in WalterMart to try the other stuff sold there. I picked a couple of varieties of the tikoy roll which appealed to me... the plain and the sesame.

The pillow packs are well sealed... and the tikoy rolls are neatly lined in these plastic trays, sliced and ready to eat. No more messy cooking needed.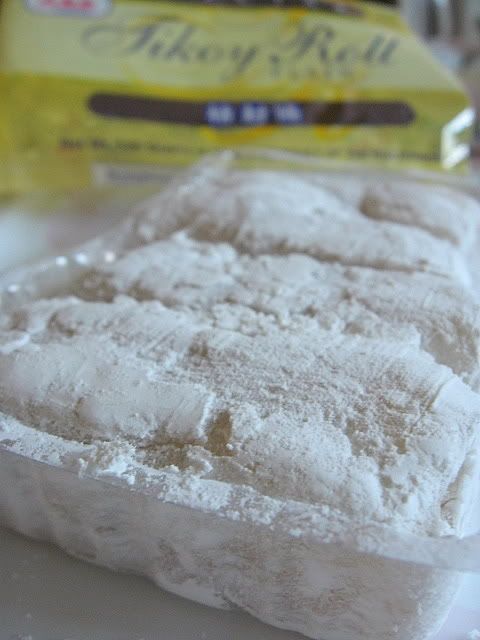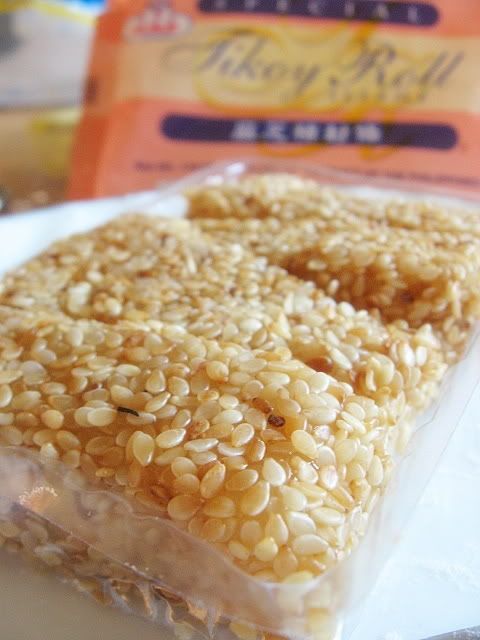 Soft, chewy, not too sweet... perfect for snacks and coffe breaks. I am not sure if the plain rolls are coated with confectioner's or powdered sugar or just flour. But it sure helps in keeping the rolls from sticking to each other. The plain variety reminded me of our native espasol while the sesame variety reminded me of our native palitaw.