A trip to Power Books last Christmas rewarded me with these little bookmarkers that make my reading hobby even more interesting and colorful.
Gone are the days when my bookmarkers fell off the pages of the books they were supposed to mark! Now, with these cool innovative "paper clip" designs, bookmarkers do their jobs better. They grip the page as tight as they can... No falling off!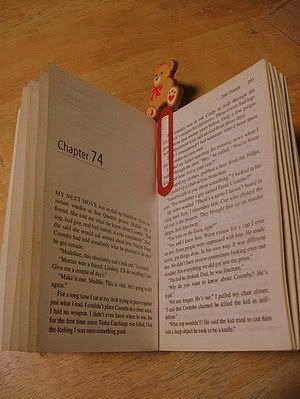 Another design that is new to me is the magnetic type.

The instructions say it all.

This is a little bit tricky to use but easy to learn and get used to. The magnetic type of bookmarker doesn't have parts jutting out of the book. Neat.