I treated myself to a sugar fix at Red Ribbon yesterday afternoon while waiting for my hubby to get off from work. From the choices available that day, I decided to get a slice of the their S'more Chocolate Cake .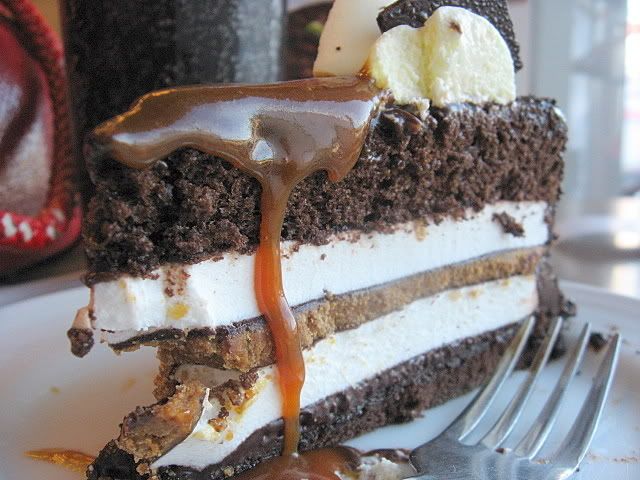 This was my not so perfectly sliced S'mores chocolate cake.... topped with chocolate squares, dollop of cream icing, and a generous spread of caramel...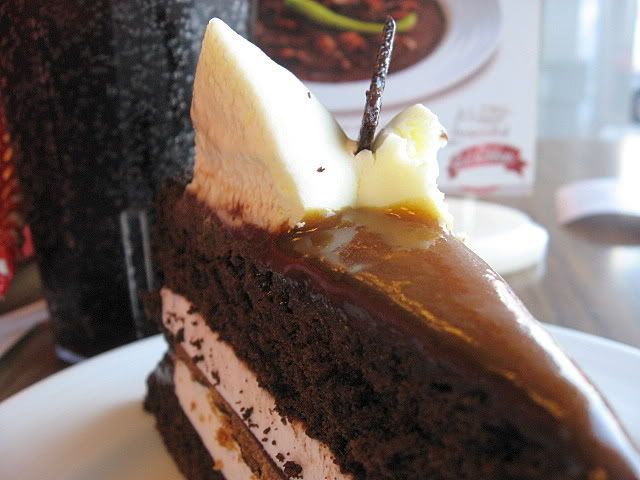 ..... moist chocolate cake, then a layer of soft gooey marshmallow, followed by a layer of grahams, then again followed by one more layer of marshmallow then finished off with the bottom layer of the same moist chocolate cake....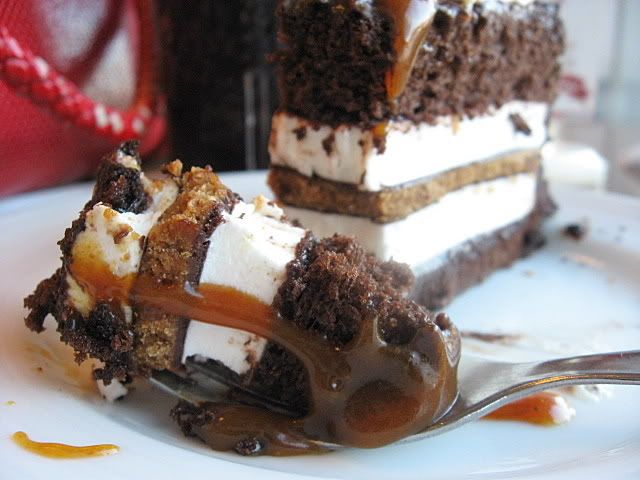 I wish it were a little less sweet... and the graham more chewy soft. I had a little difficulty cutting thru the slice to get a perfect bite because the graham layer was a bit tough.... my solution, I rolled the slice on its side!