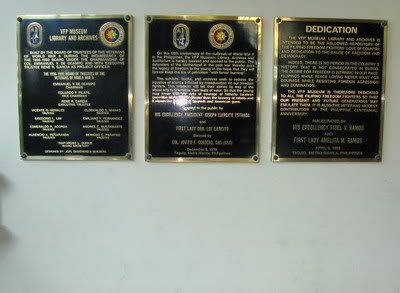 It is a War Museum right in the hear of Taguig City. It was my father in law who read about this and wanted to see what the museum is all about. Although it was quite difficult to find, we were able to find our way thru the narrow and winding roads by asking around for directions.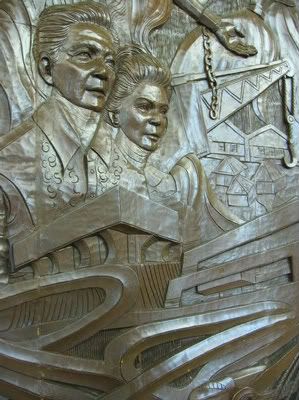 .... the lobby with its impressive murals...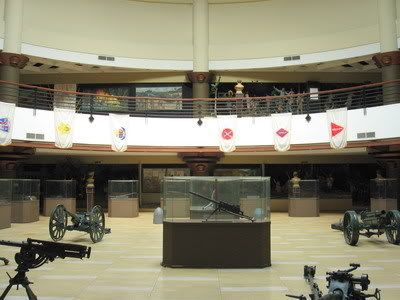 ....at the center of the museum is the wide display of World War II ammunitions...
The many dioramas on the second floor take you back in time...