My mom used to teach in Chiang Kai Shiek College so we were introduced to tikoy very early on in life. I don't recall any year in my youth when we didn't have piles and piles and more piles of these red boxes at home reaching as high up as our ceiling literally whenever the Chinese New Year came.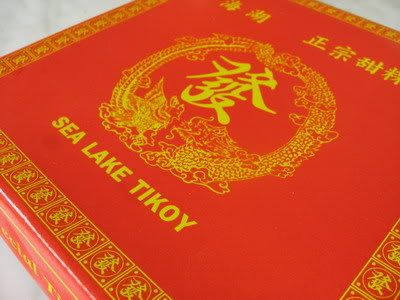 It has been quite a while now since my mom retired from teaching that we got to enjoy tikoy the way we used to.
We prefer the brown one to the white one... this is smoother and creamier and a bit sweeter. Maybe it's just me...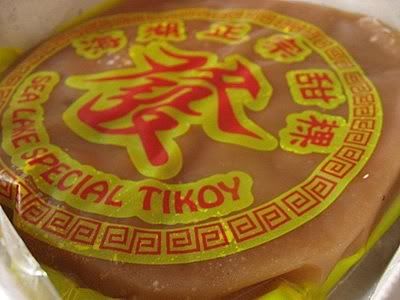 Sliced thinly, dipped in egg and then pan fried in little oil is the only way I know to cook tikoy. Though I have read other ways of preparing this treat, I still prefer our way which i find simpler and easier... faster, too.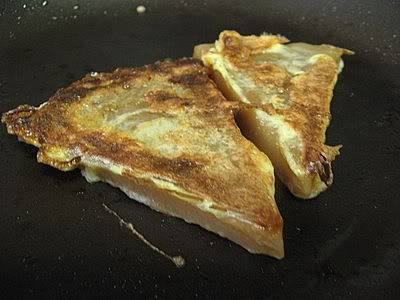 Still, it is better to be late than never... Happy Chinese New year to one and all!