Mon and I decided to buy an electronic pass for our car. And after using it for about a week now, we regret not having bought it sooner!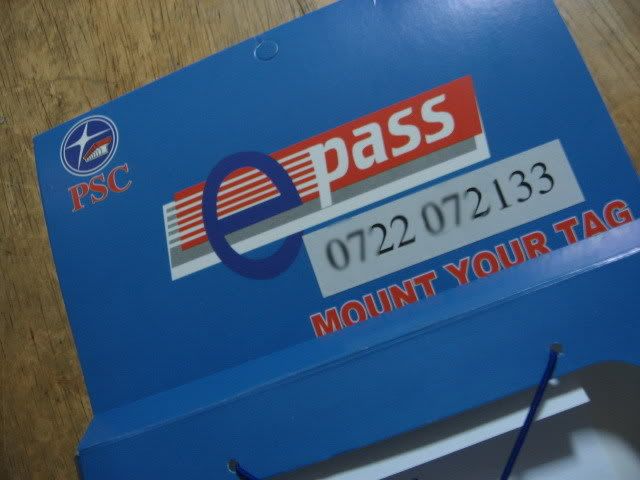 We have lived here in the south ever since we got married. And me, more than half of my life. And we have seen how traffic in the South Suffer Highway has gone from bad to infuriating.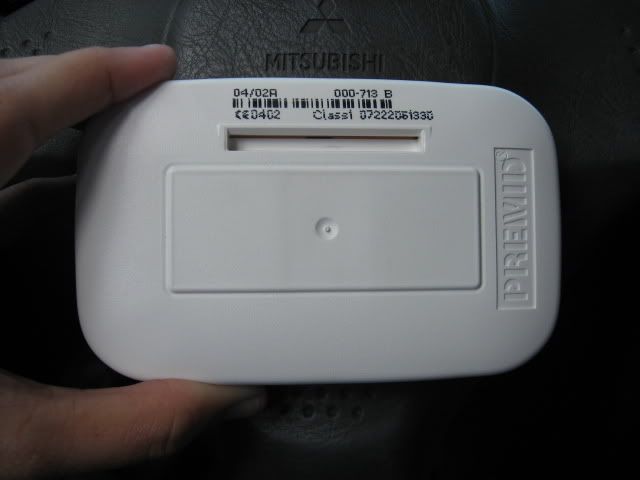 And now, this little tag, as they call it, saves the day (and time) for us. It has unbelievably cut down our "pila" time by more than 200%! Simply stick the tag on your windshield and you're ready to go.

Clip on...

Our driving in and out of the SLEX has been cut short significantly since e-pass holders get their own entrance and exit lanes in tollgates. Plus. there is no need to pay in cash. Everything is pre-paid and toll charge is automatically debited from your tag's load at the moment you go thru the tollgates as indicated by a beep.