I had to blog this before it goes out of season. I see a lot of lanzones in the market and in the groceries these days since it is still in season.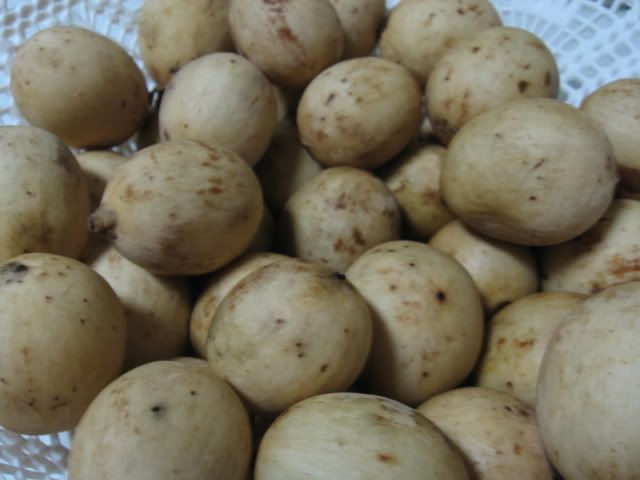 I have yet to see a lanzones
(Lansium domesticum)
tree. But the fruit, we surely have enjoyed a kilo or two of this.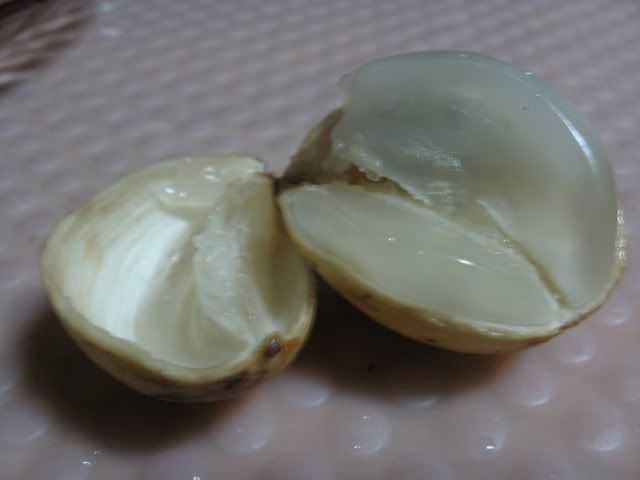 Buying and choosing the sweet variety is always a game of luck for me. I still have not mastered the art of telling which ones are sweet and which ones are not too sweet.
Well, some advise to choose the not so "fair-skinned"ones. Discolorations may indicate that that cluster is sweet. Others say that those with a lot of black ants clustering around may also indicate that the bunch is sweet.

These tips help. But the "libre-tikim" way is still the way to go for most of us. Taste to believe.