A trip to Alabang would automatically mean a Don Henrico's dinner for Mon and me. It would always be a 3 -piece buffalo chicken for take-out. Much as we would want to dine in to enjoy the ambiance and service, we would rather savor the chicken right in our own home with bowls and bowls of steamed rice!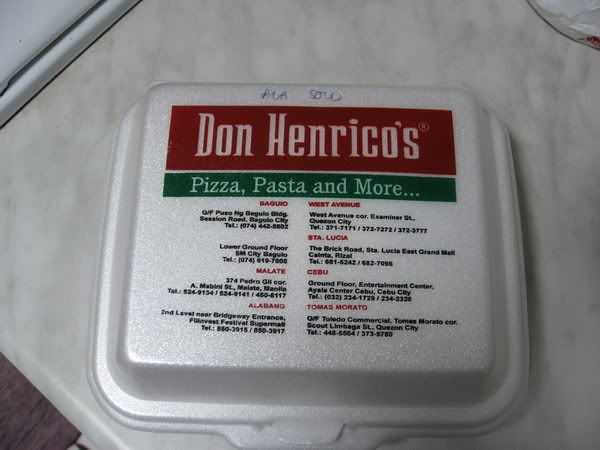 They used to call this buffalo wings but now, I think they call this chicken a la buffalo or buffalo chicken. Maybe they've run out of wings... whatever. What is important is that the taste is the same as it was.
Freshly unwrapped...

The dressing... the dip... the sauce... the perfect match!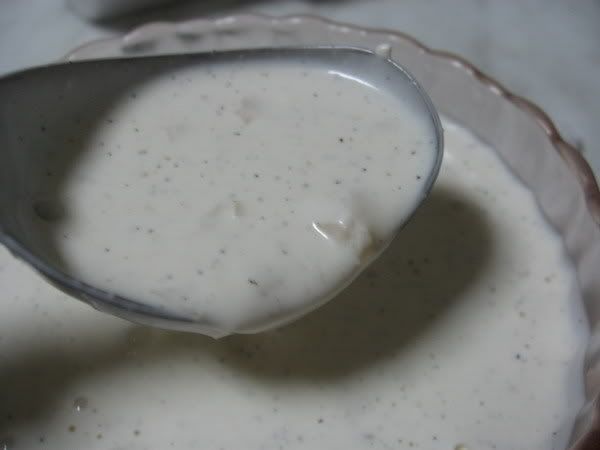 Some dip their chicken into the sauce.. I drizzle mine on the chicken. Each bite just bursts into a deliriously delicious blend of sweet, tangy, mildly spicy treat in my mouth!

Buffalo chicken is Don Hen. Don Hen is buffalo chicken.