I wasn never adventurous in trying the different longganisas of the country. I just hear about Vigan, Baguio, Lucban longganisa, among others, from people who actually enjoy them and have lots of happy tales to tell. I was then content with my skinless sweet longganisa off from the grocery racks, not knowing how much I was missing.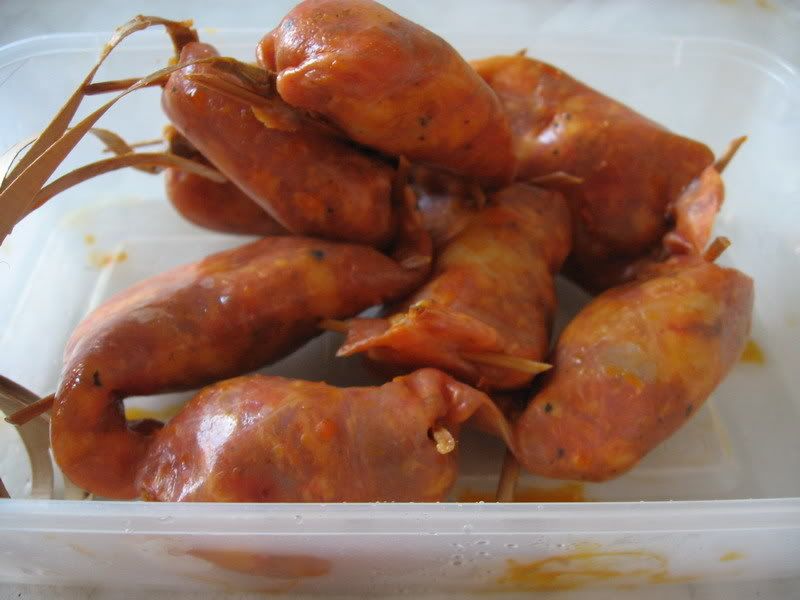 It is a good thing my suki in Greenhills tiangge was able to convince me to try the Alaminos Longganisa she was selling. What caught my attention to this variety was the way toothpicks or wooden sticks were used to divide the sausages instead of tieing the ends. A dozen sells for P100.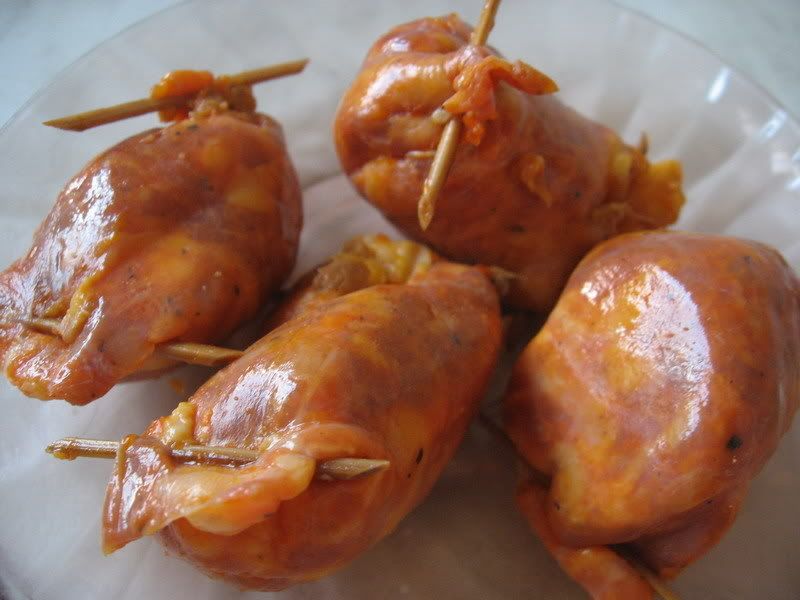 After washing, I cut the sausages to separate them before cooking. I boiled them in a little water and added oil to cook them completely when all the water has evaporated.